Diegomar Markwell opens Venezuelan season with win
Nederlands

CARACAS (Venezuela) - Dutch pitcher Diegomar Markwell opened the new season in Venezuela with Leones del Caracas on Thursday-evening (October 10) and the first game ended in a victory. The Leones defeated Bravos de Margarita 8-1 on 15 basehits. Markwell didn't came into action yet in the first game at Estadio Universitario in the Venezuelan capital, which was attended by almost 15,000 spectators. The Leones meet the Bravos again on Friday-evening.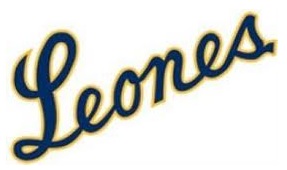 With 20 titles (the last in the 2009-2010 season), Leones del Caracas is the team with the most championships in the Liga Venezolana de Béisbol Profesional. Last season, the title was won by Navegantes del Magallanes.
After winning the Dutch championship-title with DOOR Neptunus in September, Markwell left early October to start a new season in Venezuela. The lefthander will return to Neptunus in the beginning of next year to prepare for another season in the Dutch big league. Towards the of September, it was confirmed that Markwell would pitch in Venezuela this winter.
In Venezuela, Markwell will be used as a reliever. ,,So, I will have to wait for my chance to pitch'', Markwell said to Grand Slam * Stats & News after completion on the first game of the Venezuelan season. Markwell is wearing uniform number 76 instead of his familiar 35, which he wears with Neptunus, or 35, which he wears with Dutch National Team.
Jesus Aguilar and Danny Dorn each hit three basehits for Caracas. Aguilar scored three runs. Both homered in the game. Dorn hit one with a runner on base in the fourth inning, while Aguilar hit a solo-homerun in the sixth at bat.
Caracas opened the score with one run in the first inning, then rallied for four runs in the third with two outs. Chad Huffman then hit a 2-run single, Gregorio Petit added an RBI-double and a single by Carlos Perez lifted the lead to 5-0.
The homeruns by Dorn and Aguilar then made it 8-0. The Bravos scored their lone run in the seventh inning.
Caracas-starter Yoanner Negrin struckout seven batters and gave up two hits in five innings to become the winning pitcher. Three relievers than gave up only three more basehits in the remainder of the game.
(October 10)