Cardinals win opening marathon of NLCS
Nederlands

ST. LOUIS, Missouri (USA) - The opening game of the best-of-seven National League Championship Series between St. Louis Cardinals and Los Angeles Dodgers on Friday-evening (October 11) turned out in marathon. The opener in Busch Stadium was decided in the 13th inning with the Cardinals winning, 3-2 after four hours and 47 minutes.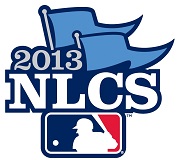 The opener between the Cardinals and Dodgers was well-balanced. Both teams each scored twice in the third inning and held each other scoreless in the other at bats.
The Dodgers opened the score in the top of the third off of Cardinal-starter Joe Kelly. Carl Crawford led off with a double, then advanced on a grounder by Mark Ellis. Next, the bases got loaded when Kelly walked Hanley Ramirez and Adrian Gonzalez. Crawford was then forced out at home on a grounder back to Kelly by Yasiel Puig, but Juan Uribe then followed with a single that brought in Ramirez and Gonzalez to give the Dodgers a 2-0 lead.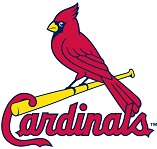 The Cardinals didn't wait long to react, as they scored twice in the home part of the third inning. Dodger-starter Zack Greinke began by striking out David Freese and Pete Kozma. But he then gave up a single to his pitching colleague Joe Kelly and walked next batter Matt Carpenter. Hereafter, Carlos Beltran followed with a double that tied the score.
In the top of the 10th inning, the Dodgers came close to a run. With one out, Mark Ellis tripled, then Trevor Rosenthal was walked intentionally to set up a force play. Next batter Michael Young then flied out to rightfielder Carlos Beltran. Ellis took off to score, but Beltran threw the ball to catcher Yadier Molina to tag out Ellis and complete a double play.
The game was then decided in the 13th at bat. With one out, pinch-hitter Daniel Descalso singled and Matt Carpenter walked. Hereafter, Dodger-closer Kenley Jansen took over the pitching for Chris Withrow. But this time, Jansen wasn't as successful as he was against the Atlanta Braves, as he gave up a walk-off single to Carlos Beltran to bring in the winning run.
(October 11)