Kalian Sams ends season in Mexico
Nederlands

GUASAVE (Mexico) - Dutch outfielder Kalian Sams has ended his season in Mexico. The 27-year Sams and his team Algodoneros de Guasave came to a joint agreement to end his contract.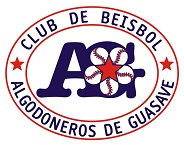 Kalian Sams initially started the season well in the Liga Mexicana del Pacifico. He doubled and scored in his debut-game. In his third game for Guasave, Sams hit two homeruns (3-run and solo) and contributed to a 7-1 victory.
But in recent weeks, Sams struggled at the plate and his batting average dropped. Sams, who was the team's designated hitter, played in 22 games and batted .192 (15-for-78) with three doubles, one triple and four homeruns. He scored 11 runs and batted in 13, but also got 34 strikeouts.
' To focus entirely on next season, Sams decided to return home to the Netherlands and get ready for next season.
(November 11)