Cardinals take 2-0 lead in NLCS
Nederlands

ST. LOUIS, Missouri (USA) - On Saturday-evening (October 12), St. Louis Cardinals also won Game 2 of the best-of-seven National League Championship Series (NLCS) vs. Los Angeles Dodgers with an one-run difference. In the opener, the Cards needed 13 innings to win 3-2, tonight they scored only one run and that was all they and pitcher Michael Wacha needed.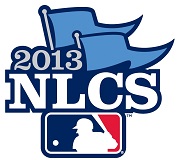 The lone run in the game was scored in the bottom of the fifth inning. Dodger-starter Clayton Kershaw gave up a lead-off double to David Freese, who then advanced on a passed ball. Kershaw then struckout Matt Adams, but Jon Jay followed with a sacrifice fly that brought in Freese and gave the Cardinals its lead.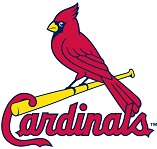 Cardinal-starter Michael Wacha didn't encounter any problems until the sixth inning. In the first inning, the rookie righthander gave up an one-out single to Mark Ellis, but he stranded on second base, as Wacha struckout the next two batters. Wacha then retired the side in the second, third and fourth inning. After having retired 13 batters in a row, Wacha gave up a 2-out double to A.J. Ellis, but he also was left behind, as another strikeout followed.
In the sixth inning, Wacha gave up a lead-off single to his colleague Clayton Kershaw, who advanced to third base when a throwing error followed a single by Carl Crawford. With runners on second and third base, a pop-fly followed, then a force play was set up when Adrian Gonzalez was walked intentionally. But then Wacha ended the threat by striking out Yasiel Puig and Juan Uribe.
In the seventh, Wacha gave up a 2-out single to Nick Punto and was relieved by Kevin Siegrist. With pinch-hitter Michael Young in the batter's box Siegrist threw two wild pitches that brought Punto to third base, but a flyout left him there.
Two relievers then closed the door for the Dodgers. Randy Choate pitched the eighth inning and retired the side, the last two batters with a strikeout. In the ninth, Trevor Rosenthal struckout the side to end the game.
Wacha struckout eight batters in 6 2/3 innings, then the relievers added five more.
The double hit by David Freese that led to the run in the fifth inning was the second and last basehit by the Cardinals. In the first inning, Matt Carpenter led off with a triple, but then three outs followed.
(October 12)