Balentien's HR-record Update
Nederlands

TOKYO (Japan) - Today (Friday, September 13), Wladimir Balentien continued his pursuit of the single-season Homerun-Record in Nippon Professional Baseball, the Japanese Major League. On Wednesday, the Dutch outfielder equaled the record of 55, which was originally set in 1964 by Sadaharu Oh and was tied in 2001 by Tuffy Rhodes and in 2002 by Alex Cabrera.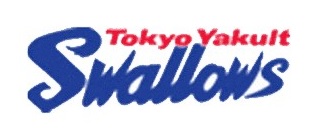 After going 1-for-3 with a walk on Thursday, Balentien today went 0-for-4 in the first game of a series against the Hanshin Tigers. Balentien's Tokyo Yakult Swallows were beaten 3-2, dropping their fourth game in a row.
In today's game, Balentien flied out to centerfield in the first inning, struckout in the third, flied out to rightfield in the sixth and grounded out in the eighth at bat.
(September 13)