Balentien hits 58th homerun
Nederlands

YOKOHAMA (Japan) - Three days after breaking the single-season homerun-record in the Japanese Major League, Wladimir Balentien extended his own record by hitting another ball over the fence on Wednesday.

On Sunday, Balentien hit his 56th homerun to break the record of 55 set originally in 1964 by Sadaharu Oh and equaled in 2001 by Tuffy Rhodes and in 2002 by Alex Cabrera. In the same game, he also hit his 57th homerun.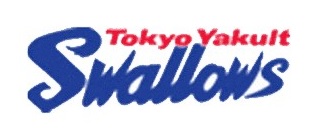 On Monday, Balentien's team Yakult Swallows had the day off to travel to Yokohama, then won 8-6 vs. Yokohama Bay Stars on Tuesday. In that game, Balentien went 0-for-4 with two strikeouts and a walk, but also score a run.
Today (Wednesday), the Swallows won 5-4 at Yokohoma and Balentien went 3-for-4 with a homerun, his 58th of the season. In the first inning, he singled, then struckout in the third at bat. With the Swallows trailing 3-2 in the fifth inning, Balentien homered with two outs to make it a 3-3 tie. Next batter Yuichi Matsumoto then also homered to give Yakult a 4-3 lead.
Yokohoma came alongside in the sixth inning, but in the seventh inning, Balentien singled in a run that gave the Swallows a 5-4 lead, which it upheld in the remainder of the game. In the inning, pinch-hitter Hiroyasu Tanaka had led off with a walk, moved on an error on a sacrifice bunt by Tsuyoshi Ueda, then scored on the single by Balentien.
With his three basehits, Balentien recorded his fourteenth modasho of the season. A modasho is a game in which a player hits three or more basehits.
Balentien now had 122 runs batted in this season, trailing league-leader Tony Blanco by only three. The Dominican, who has 125, plays for Yokohoma, but is currently sidelined with a hamstring-injury. It is expected that he will return in the line-up on September 21.
(September 18)