Xander Bogaerts wins title with BoSox
Nederlands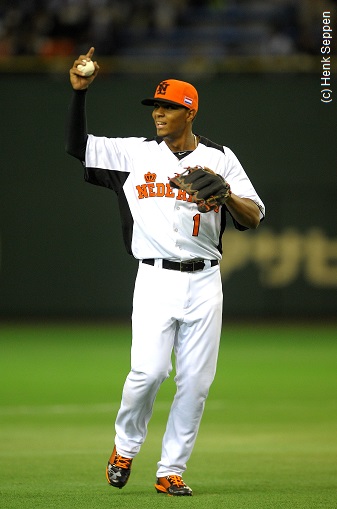 ...Xander Bogaerts during the WBC...
(© Photo: Henk Seppen)

BOSTON, Massachusetts (USA) - The Boston Red Sox are the champion of the Eastern Division in the American League. Playing at home in historic Fenway Park, the BoSox won 6-3 vs. Toronto Blue Jays on Friday to capture the title. A day earlier, Boston already had secured itself of a spot in the Play-Offs.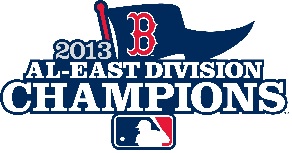 Last season, Boston finished in last place in the AL East, but this year, the team won its first division-title since 2007. Boston is managed for the time this season by John Farrell, who became the seventh manager in club-history to lead the team to the Play-Offs in his first year.
Boston opened the score in the first inning when Dustin Pedroia scored on a wild pitch, then added a run on a basesloaded walk in the third at bat.
Toronto got a run back in the fifth, but then Boston rallied for three runs in the seventh inning. David Ortiz singled in a run, then Mike Carp brought in two more runs with a 2-out single.
In the eighth inning, Toronto narrowed the deficit to 5-3 when Adam Lind homered. But in the home half, Boston made it 6-3 on a single by Pedroia.
Dutch National Team-player Xander Bogaerts didn't play for Boston tonight. After being added to the roster, the third baseman had played in 14 games for the BoSox before today's game, hitting 10 basehits, including one homerun.
(September 20)