Successful begin of first Curaçao Baseball Week
Nederlands

WILLEMSTAD, Curaçao (Neth.) - The first Curaçao Baseball Week is underway. Organisor Blue Bay Curaçao Golf & Beach Resort, as we well as Hensley Meulens and Ben Thijssen, who took the initiative for the event, are proud to have so many big names available during this week. Clinics went underway on Tuesday at the Tio Daou Stadium in Santa Rosa and seminars for local coaches began in the evening at the Floris Suite Hotel. Clinics and seminars also will take place on Wednesday and Thursday.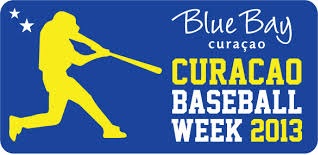 Coming Friday, there will be a Homerun Derby and softball-game, to be followed by fireworks. All players and coaches will be on hand for these activities.
Rogier van der Meer, commercial director of Blue Bay Resort, said: ,,A wonderful week has started, dreams for many children will come true and we have added a wonderful annual event on the island. As Resort, we were glad to host all players and coaches.'' During a press conference, Van der Meer thanked all partners and sponsors. The partners of the event are the Curaçao Tourist Board and the Royal Dutch Baseball and Softball Association. The gold sponsors are KLM, Insel Air, National Aloma Car Rental, de Trader and de Jongh's Sporthuis. Silver sponsors are Coca-Cola, Budweiser, Senal Sign, Stardeco, PRGV 100% Creatie, Massive, Empire, Tramm, Floris Suite Hotel, Fun Bini Taber Tours, Sedreko and Fisheye Media.
Hensley Meulens, Manager of the Netherlands Baseball Team during the World Baseball Classic and the Hitting Coach of the San Francisco Giants, added: ,,We have had a wonderful season with our players. This week, al these guys are on the field together and that's unique. We expect a lot of spectators for Friday's Homerun Derby and expect a lot of homeruns.''
Ben Thijssen, one of the coaches of the Orange squad, said: ,,On every clinic-day, we select one of the children, who shows the most interest to learn. These three can attend a Major League-game in Miami in 2014 with one of their parents, which of course is a wonderful experience.''
(November 20)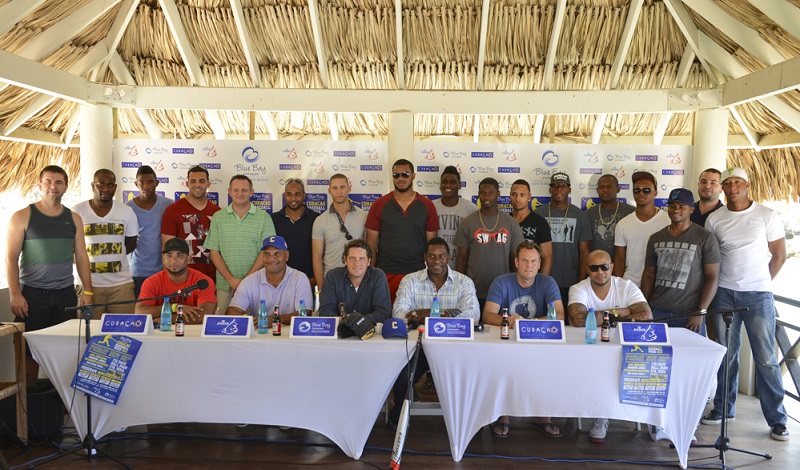 ...The players and coaches attending the press conference...
...Sitting behind the table are Wladimir Balentien, Ben Thijssen, organisor Rogier van der Meer,...
...Hensley Meulens, Robert Eenhoorn and Andruw Jones...
(© Photo: Curaçao Baseball Week)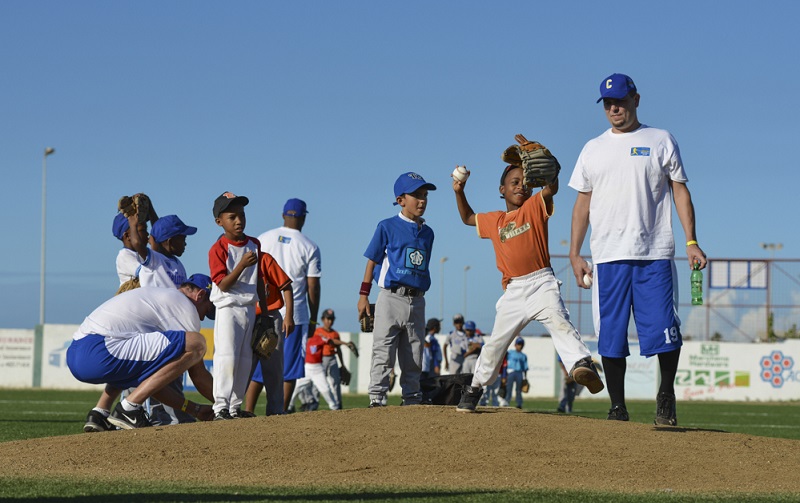 ...Rob Cordemans (right) looks on during a pitching clinic...
(© Photo: Curaçao Baseball Week)