Bears win Korean Series-opener
Nederlands

DAEGU (South Korea) - Doosan Bears began the best-of-seven Korean Series on Thursday-evening (October 24) with a 7-2 victory against Samsung Lions. The Bears turned a 2-0 deficit in the First Round of the Play-Offs vs. Nexen Heroes into a 3-2 win, then in the Second Round eliminated LG Twins, the number 2 of the regular season, to advance to the final. As winner of the regular season, the Lions automatically qualified for the Korean Series, opening at home, but that also meant that the team didn't play for three weeks, as they played their last game on October 3. In the meantime, the team prepared for the Final with practice-sessions and intersquad games.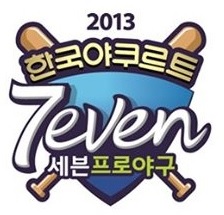 Game 2 will be played on Friday. Dutch pitcher Rick van den Hurk then starts for the Lions, who are the reigning champion and the favorite in this Series, because of the strength in their pitching. Starting for the Bears is Dustin Nippert. This season, the American righthander is 3-0 vs. the Lions, but Van den Hurk also won his lone start against the Bears.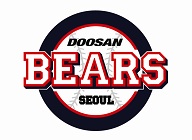 The Bears collected 12 basehits, including three by Si-heon Son, who also homered.
The Lions opened the score in the home of the first inning when Seok-min Park homered off of starter Kyung-eun Noh. But hereafter, Noh gave up only three more basehits in the next 5 2/3 innings and struckout seven.
The Bears answered immediately in the next at bat on three singles with two outs to take a 3-1 lead. First, Seong-heon Hong led off with a single, then Jae-won Oh walked. With runners on first and second base and two outs, a single by Jae-hoon Choi tied the score, followed by runscoring singles by Se-heon Son and Jong-wook Lee that gave the Bears a 3-1 lead.
In the fifth inning, the Bears took more distance by scoring three runs, making it 6-1. A homerun by Hyun-soo Kim started the rally. Joon-seok Choi and Seong-heon Hong then both singled and scored when Won-seok Lee hit a triple.
Si-heon Son then added a homerun in the sixth inning to increase the lead to 7-1.
After a double play ended a scoring opportunity in the seventh inning, the Bears got the bases loaded in the eighth at bat with two outs. The Bears scored their second run in the ninth inning on a grounder.
(October 24)