L&D Amsterdam Pirates confirms transfers for coming season
Nederlands

AMSTERDAM (Neth.) - L&D Amsterdam Pirates became the first of the eight big league-teams to officially announce and confirms their transfers for next season. The transfer-deadline ends on November 1.

Leaving Amsterdam are four players. Righthanded pitcher Ben Grover returns to the USA, while outfielder Wesley Connor and reliever Nick Stuifbergen both retired. Infielder Kevin Weijgertse decided to play for Mr. Cocker HCAW in 2014.

Former pro Connor batted .267 with two homeruns, 21 runs and 22 runs batted in, while Weijgertse hit .235 with 13 RBI's and eight runs scored.

Grover was only 1-3 this season in 14 appearances and struckout 19 batters in 40 2/3 innings, while giving up 43 basehits and 26 runs. Stuifbergen was 0-0 in only five outings, due to an injury. He pitched only 7 1/3 innings and struckout seven batters.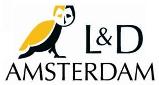 Two new players were added to the roster. Returning to Amsterdam after five years is centerfielder Remco Draijer, who played for Corendon Kinheim since 2009. This season, Draijer led Kinheim with a .362 batting average and 33 walks. Draijer, who was Kinheim's lead-off hitter in most games, hit 47 basehits (3rd), scored 32 runs (3rd) and had 21 RBI's. Defensively, he committed no errors in 91 chances.
Draijer's .362 average was the third highest in the league this season and is only .007 behind league-leader Bas de Jong of Amsterdam Pirates. Percy Isenia (also Amsterdam) was in second place with .368.
Australian pitcher Chris Mowday comes to Amsterdam from RCH-Pinguïns, where he was playing-coach this season and has played since 2009. In the coming weeks, Mowday will obtain a Dutch passport. During the World Port Tournament this Summer in Rotterdam, Mowday made his debut in the Netherlands Baseball Team. For that tournament, he was invited to join the team as a guest-player. In the past, Mowday played professionally. He played five seasons in the organization of the Toronto Blue Jays (1998-2002), followed by a season with Oakland Athletics (2003) and Chicago Cubs (2004). In these seven seasons, the highest level he reached was Single-A. He also played in Independent Leagues (2005; 2008), Taiwan and Australia.
Youth players will be given te opportunity to fill in open spots in the team.
Gerard van Tiggelen, who succeeded John Witte as Chairman in August, is happy with the minor changes on the Pirates-roster. ,,That almost all players are staying tells us that we have a stable and good team'', Van Tiggelen said in a statement. ,,Our team with its coachingstaff led by Charles Urbanus and also including Ronald Jaarsma, Rob Cordemans and Percy Isenia, gives us another good chance to go for a high ranking. I expect to see a lot of top-baseball again at our site.''
Head Coach Charles Urbanus: ,,This is a team with a very strong defense and with a lot of potention to play different offensive game-styles. I'm looking forward to work again with this team.''
Urbanus returned as Head Coach on September 13, succeeding Sidney de Jong, who was added to the coachingstaff of the Dutch Baseball Team.
(October 24)
...Ben Grover, Nick Stuifbergen & Wesley Connor...
...Kevin Weijgertse, Remco Draijer & Chris Mowday...
(© Photos: Henk Seppen)