Jeroen Sluijter steps down as Neptunus-coach
Nederlands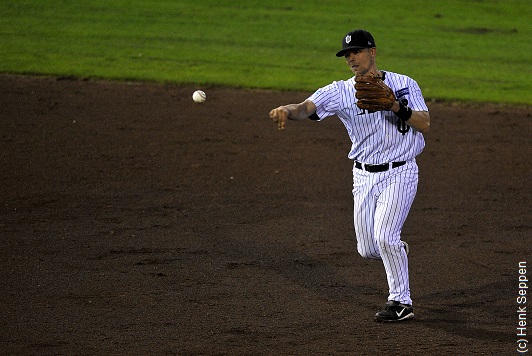 ...Jeroen Sluijter returns to youth-coaching...
(© Photo: Henk Seppen)

ROTTERDAM (Neth.) - Jeroen Sluijter announced that he steps down as 3B Coach of DOOR Neptunus, with whom he won the Dutch championship last Saturday. With that, the 38-year old Sluijter finished his first season as coach on the Dutch big league-level. Head Coach Evert-Jan 't Hoen confirmed that Sluijter stepped down, but a successor has not yet been named.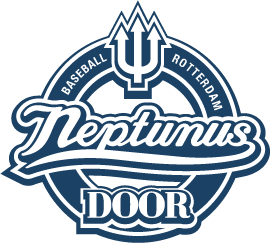 In September last year, Sluijter and Evert-Jan 't Hoen were appointed new coaches of the Rotterdam-squad. 't Hoen became Head Coach, while Sluijter became the 3B Coach. Veteran coach Jan Collins assisted the two in their debuting coach-season.
Sluijter, who has two daughters and one son, states that he wants to spend more time to his family. He remains active for Neptunus, a he is a member of the club's youth committee. He also will return to coaching youth teams next year, which he also did in 2011 and 2012.
The former infielder played in the Dutch big league himself from 1994-2010, playing Twins (1994-1995), ADO (1996) and Neptunus (1997-2010). Sluijter, who started his baseball career with Zwijndrecht, played for the Dutch National Team in 1997, 2002-2004, 2008 and 2010. With the Orange squad, he participated in the Olympic Games of 2008 in Beijing.
(September 25)