Markwell earns first Hold after first Win
Nederlands

PUERTO LA CRUZ (Venezuela) - Diegomar Markwell earned his first Hold of the Venezuelan season on Sunday-evening (November 24). The Hold comes a week after the Dutch lefthander was credited with his first victory for Leones del Caracas.

On Sunday, Markwell entered the game at Caribes de Anzoátegui in the bottom of the sixth inning with the Leones leading 4-1. Markwell gave up a lead-off single to Cory Aldridge, who then was awarded second base on a balk. Two grounders followed and thereafter, Markwell was relieved. The Leones won the game 10-4.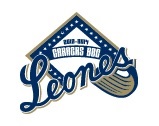 As the starting pitcher had pitched five complete innings, he became the winning pitcher. When Markwell entered the game, he did so in a save-situation. When a reliever is pitching in a save-situation, but is not the closer, he is credited with a 'Hold' when his team stays ahead during his pitching. Only the pitcher that finishes a game can be credited with a 'Save'.
Markwell also pitched 1 1/3 innings in relief last Friday vs. Navegantes del Magellanes, which was lost 8-5. He then took over in the bottom of the fifth inning and retired the side. In the sixth, Markwell gave up a ground-rule double, followed by a walk and a strikeout. He then was relieved.
The day before, on Thursday, Markwell faced only one batter vs. Tiburones de La Guaira, which was won 6-4. With Caracas trailing 2-1, Markwell took over with two runners on base in the sixth. He faced batter Rafael Ortega, who reached on an error, leading to the third run of La Guaira. And hereafter, Markwell was relieved.
A week ago, on Sunday, November 17, Markwell was one of ten pitchers used in the game vs. Cardenales de Lara, which was won 9-8. With Caracas leading 4-0, starter Armando Galarraga ran into problems in the top of the fifth inning. He hit the lead-off hitter, then gave up a single with one out. A wild pitch then led to a run and after walking the next batter, he was relieved by Ugueth Urbina. The righthander, who pitched eleven seasons in the Major League (1995-2005) for six clubs, wasn't successful, as he gave up a 3-run homerun to Gabriel Noriega that tied the score (4-4). Hereafter, Markwell took over and ended the at bat with two grounders.
A homerun by Eric Thames in the bottom of the fifth inning then gave Caracas a renewed 5-4 lead. In the top of the sixth, Markwell gave up a single and walked a batter with one out, but then two grounders followed. In the bottom of the sixth, Caracas added two more runs and held onto the lead for the remainder of the game. As Markwell was pitching when Caracas re-took the lead, he became the pitcher-of-record and earned his first win of his first season in Venezuela.
(November 25)