Cardinals take 2-1 lead in World Series on rare situation
Nederlands

ST. LOUIS, Missouri (USA) - St. Louis Cardinals took a 2-1 lead in the World Series on Saturday-evening (October 26) after winning Game 3 vs. Boston Red Sox 5-4 on rare situation in the bottom of the ninth inning. The winning run in the exciting game was scored with two outs on an obstruction-call! Game 4 will be played on Sunday.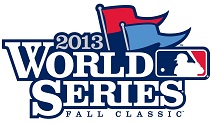 The Cardinals opened the score quickly, scoring twice in the first at bat off of Jake Peavy. The righthander gave up four basehits to the first five batters he faced, resulting in a 2-0 lead for the home team. Matt Carpenter led off with a single and advanced on a sacrifice bunt by Carlos Beltran. He then scored when Matt Holliday also singled. Hereafter, Matt Adams (the third of the first four batters with first name 'Matt') connected for the third single. Yadier Molina then followed with the fourth single to bring in Holliday and make it a 2-0 lead. A line out and groundout then ended the inning.
Peavy then retired the side in the second and got some defensive help in the third. With one out, Holliday reached first base when centerfielder Jacoby Ellsbury missed a pop-fly, but then was eliminated moments later when he tried to advance, but got in a run-down. Second baseman Dustin Pedroia had picked up the ball and threw it to first baseman David Ortiz, who then tagged out Holliday. Ortiz played at first base tonight, as there is no designated hitter in the three games played in St. Louis (National League-rules). That meant that Mike Napoli, the regular first baseman, didn't play, as Ortiz (who is the DH) was kept in the line-up for his power.
St. Louis-starter Joe Kelly retired the first nine batters he faced, but then gave up a lead-off single to Jacoby Ellsbury in the fourth inning. With two outs, Kelly walked David Ortiz, but ended the inning by striking out Daniel Nava.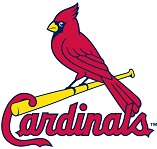 In the bottom of the fourth inning, the Cards got the bases loaded off of Peavy with no outs, but failed to score. Yadier Molina led off with a single, then David Freese walked and Jon Jay also singled. Peavy then struckout Pete Kozma and Joe Kelly popped up for an infield fly. The inning then ended when Matt Carpenter also popped out.
In the top of the fifth inning, Boston started to do something back and it began with Xander Bogaerts. The 21-year old Aruban led off with a triple, then Jarrod Saltalamacchi walked. Joe Kelly then struckout Stephen Drew, but saw Bogaerts score when pinch-hitter Mike Carp grounded into a force out, which eliminated Saltalamacchia. Kelly prevented more runs by striking out Jacoby Ellsbury to end the inning.
In the bottom of the fifth, the Cardinals stranded two runners, then the BoSox tied the score in the top of the sixth. Shane Victorino led off with a walk, then Pedrioa lined out. This brought in Randy Choate to replace Kelly, but gave up a single to Ortiz that brought Victorino to third base. That led to another pitching change, as Seth Maness took over, but he was greeted with an RBI-single by Daniel Nava that tied the score. The inning ended when Xander Bogaerts grounded into a double play.
In the bottom of the seventh inning, Bogaerts moved from third base to short stop, as Will Middlebrooks was inserted as a pinch-hitter in the top half and remained in the game as new third baseman. Craig Breslow took over the pitching for the Red Sox in this inning, but he gave up a lead-off single to Matt Carpenter, then hit next batter Carlos Beltran with a pitch. Junichi Tazawa then became the new pitcher, but he gave up a 2-run double to Matt Holliday that gave the Cards a renewed 4-2 lead.
Boston then came alongside again in the top of the eighth inning and again Bogaerts was involved. New pitcher Carlos Martinez gave up a lead-off single to Jacoby Ellsbury, then hit Shane Victorino with a pitch. After the two had advanced on a grounder, David Ortiz was walked intentionally to load the bases and set up a force play. This brought in new pitcher Trevor Rosenthal, who indeed got a force out on a grounder by Daniel Nava, but that also scored Ellsbury. Hereafter, Xander Bogaerts singled to bring in Victorino and tie the score, 4-4.
After Rosenthal retired the side in the top of the ninth, the Cardinals scored the winning run on a rare situation. Reliever Brandon Workman began with a strikeout, then gave up a single to Yadier Molina (his third in the game), which brought in Koji Uehara. The Japanese closer was greeted with a double by pinch-hitter Allen Craig, that placed runners on second and third base with one out. Next, Molina was eliminated at the plate when Jon Jay hit a grounder to the right of second baseman Dustin Pedroia, who made a great play. That brought Craig to third base, but he was then awarded home plate when it was ruled that third baseman Will Middlebrooks obstructed after trying to catch a wide throw to third by catcher Jarrod Saltalamacchia. Middlebrooks lie in front of Craig and with that blocked his way towards the plate. 3B Umpire Jim Joyce immediately gave the obstruction call by extending his left arm. While sliding into home, the ball was thrown and Craig was tagged in time by Saltalamacchia, but Home Plate Umpire Dana DeMuth signaled that obstruction was called and that Craig was awarded home. And that ended the game, giving the Cardinals a 5-4 victory.
(October 26)