European Cup Tournaments awarded to Hoofddorp & Brno
Nederlands

FRANKFURT AM MAIN (Germany) - The organization for next years two European Cup-tournaments have been awarded to Hoofddorp (Netherlands) and Brno (Czech Republic). There, Vaessen Pioniers and Draci Brno respectively will be the host club of the events. The Executive Board of the European Baseball Confederation (CEB) approved the locations last Sunday (November 24) during a meeting in Frankfurt am Main in Germany. The Technical Committee of the CEB already had approved to sites.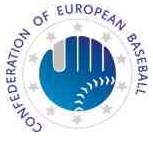 The games in Hoofddorp will be played in the new stadium of Vaessen Pioniers, which is currently under construction. It is expected that the new site will be ready coming March. The club then will move from its current site on Sportpark Toolenburg to the new location.
As Pioniers will be one of the hosts next year, this means that Dutch champion DOOR Neptunus has to travel to the Czech Republic. Pioniers was swept in four games this year in the Holland Series by Neptunus.
The winners of the two tournaments will meet in a best-of-three to decide the winner of the European Champions Cup. This year, the winner of that event, Unipol Fortitudo Bologna from Italy, earned the right to represent Europe and participate in the Asia Series, which was held recently in Taiwan.
Clubs have until December 31 to register for partcipation. The tournament alignments will then be decided in January.
(November 26)