Former Amstel Tijgers-Team Manager Roel de Groot passed away
Nederlands
IN MEMORIAM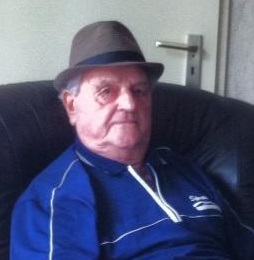 ...Roel de Groot...
(1929 - 2013)

AMSTERDAM (Neth.) - Roel de Groot, who was active as a Team Manager in the Dutch big league in the seventies and eighties, passed away on Friday, December 20, at age 84.

The memorial service for Roel de Groot will be held on Tuesday, December 31 at Crematorium De Nieuwe Ooster, Kruislaan 126 in Amsterdam. The service will begin at 1:45 PM.

In the seventies, Roel de Groot became the Team Manager and Dug-Out Scorer for Amsterdam-based Amstel Tijgers. The club existed only 12 years, but was one of the most successful teams in the seventies and eighties, thanks to a roster which was loaded through the years with star-players, like Charles Urbanus (Jr.), Harm Horeman, Paul Smit, Jim Sieval, Don Wedman, Arthur Stassen, Arnold Smith, Jan Hijzelendoorn, Henk Boeren, Bob Pels, Frank Koot, Robert Knol, Bill Groot, Roel Klaassen, Ed Kruijs, Henny Jenken and Hans van Renselaar. Almost all of them also played in the Netherlands National Team.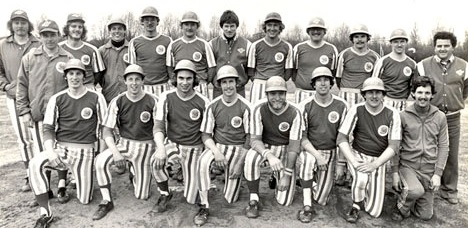 ...The team of Amstel Tijgers in 1977...
...Roel de Groot is standing far right...

Amstel Tijgers was founded after a separation from another Amsterdam-based big league-club OVVO following the 1976 season with most players moving to the new club. After one year, Amstel Tijgers promoted to the big league itself and went on to win the Dutch National Championship-title in 1979, 1980 and 1986. After the 1988 season, Amstel Tijgers merged with Bussum-based HCAW, which then went on to play as HCAW-Tijgers in 1989-1992.

Roel de Groot was the Team Manager and Team Scorer in almost all of these seasons during the existence of Amstel Tijgers and celebrated all successes with the team. This also included participation in several European Cup-tournaments, as well as the annual In Memoriam Charles Urbanus Sr. Tournament, which was organized by Amstel Tijgers since 1981.

The grandson of Roel de Groot, Mitchel Koot, played in the Dutch big league for Amsterdam Pirates (2009), HCAW (2010-2011) and UVV (2012). This season, he played for DSS in the second highest division.

In recent years, Roel de Groot was a frequent visitor of the games played by Amsterdam Pirates. He also was one of the volunteers working in the so-called permanence (tournament office) during the games played on the site of Pirates in Amsterdam during the European Baseball Championship in 2003 and World Baseball Championship in 2005. De Groot also assisted his daughter Marjan de Groot in the permanence during the European Women Softball Championship in 2007 on the site of Amsterdam Pirates and the European Men Softball Championship of 2012 on the site of DVH in Amstelveen.

The webmaster of Grand Slam * Stats & News offers his condolences to Roel's family and wishes them a lot of strength with this big loss.

(December 29)