Lions win to force 7th game in Korean Series
Nederlands

DAEGU (South Korea) - Samsung Lions trailed twice on Thursday-evening (October 31) vs. Doosan Bears in Game 6 of the Korean Series, but went on to win 6-2 on two homeruns to force and seventh and deciding game on Friday.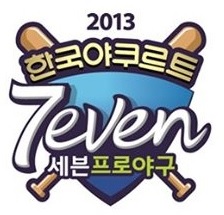 At Daegu Stadium, which was filled with 10,000 spectators, the visiting Bears got on the board quickly. Lead-off hitter Su-bin Jeong drilled the fifth delivery of starting pitcher Rick van den Hurk over the fence for a homerun, which was the first lead-off homerun in history in a Korean Series-game. The Dutch pitcher then walked two batters, but gave up no additional runs. Van den Hurk didn't return to the mound in the second inning, as he complained of pain in his right biceps. Before tonight, the righthander had pitched 7 2/3 scoreless innings. Last Friday, Van den Hurk started Game 2 and threw 5 2/3 innings. Last Tuesday, he threw two innings in relief in Game 5 and became the winning pitcher.
Van den Hurk was the first of nine pitchers used tonight by the Lions.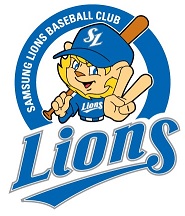 In the second inning, Young-soo Bae took over and got the bases loaded with two outs, but gave up no runs. In the third inning, Woo-chan Cha became the third pitcher and also got the bases loaded with one out, but then a double play ended the at bat.
In the bottom of the third inning, the Lions came alongside when Kap-yong Jin led off with a double with the ball bouncing away from the leftfielder into foul territory. He then advanced on a sacrifice bunt and scored on a sacrifice fly by Young-seop Bae.
The Bears re-took the lead in the fifth inning when Jun-seok Choi led off with a homerun off of Cha. In the home of the fifth, the Lions left runners on second and third base, but then struck in the next at bat. Dustin Nippert, the American starter of the Bears, then gave up a lead-off single to Han-yi Park, which was followed by a 2-run homerun by Tae-in Chae that gave the Lions a 3-2 lead.
From this moment on, the game belonged to the Lions, which extended the lead in the seventh inning. With one out, Kap-yong Jin was hit by a pitch, then Young-seop Bae singled with two outs. The Lions then increased the lead to 6-2 when Han-yi Park followed with a 3-run homerun.
In the top of the ninth inning, the Lions used three pitchers. After two strikeouts, a pitching change followed. But after a single, closer Seung-wan Oh took over and ended the game with a flyout, which earned him his third save.
(October 31)