Green light for Haarlem Baseball Week
Nederlands

HAARLEM (Neth.) - The 27th edition of the Haarlem Baseball Week will go on as scheduled. On Saturday, March 22, the Organizing Committee of the bi-annual event announced to continue preparations with renewed energy. The tournament will be held July 11-20 in the historic Pim Mulier Stadium, the site of the event since 1963.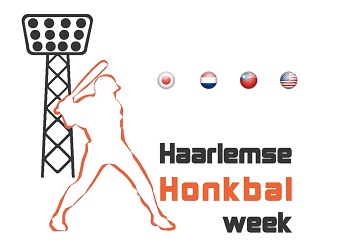 The current troublesome financial situation makes it difficult to organize big events, as there are less sponsors than in the past. Despite that, the Organizing Committee has confidence that the 27th edition will be another success. The renewed energy already resulted in the renting of some new skyboxes.
Last year, due to the financial crisis, the schedule of the World Port Tournament in Rotterdam was reduced with two days, while only four teams participated in stead of five.
It has now been decided that there also will be four participating teams in this years Haarlem Baseball Week. These teams are USA, Taiwan, Japan and the national team of the Netherlands.
It will mark the first time since 1971 that four teams will participate in the tournament. It will be the sixth time in history that only four teams will comprise the field of participants. Earlier, four teams participated in 1963, 1966, 1968, 1969 and 1971. In 1972, seven teams participated, but the event then had two separate tournaments, a 4-team pool and a 3-team pool. There were no games played between teams from the separate pools.
(March 22)