www.grand-slam.nl
Baseball
Headlines
Compiled and Copyright © 1997-2017 by Marco Stoovelaar

(Story by Marco Stoovelaar)

Cordemans leads Amsterdam to win against Twins
Nederlands



AMSTERDAM (Neth.) - L&D Amsterdam Pirates won 8-1 on Friday-evening (May 5) against De Glaskoning Twins. While Twins was the home team, the game was played in Amsterdam, due to the insufficient lighting installation in Oosterhout. Twins will play all its evening-games this season at the site of the opponent.
Veteran Rob Cordemans threw six strong innings for the Amsterdam-squad. The righthander struckout four batters and gave up only three basehits.
Amsterdam scored six runs off of rookie starter Jan Evertse, who was not even born when Cordemans first pitched in the big league. Evertse was born in November 1995. At that moment, Cordemans already had pitched two seasons at the highest level.

From now on, Amsterdam Pirates has to do without powerhitter Kalian Sams. The outfielder has left for Canada to start another professional season there, playing for Les Capitales de Québec in an Independent League. The team opens a trainingcamp on May 8, then starts the new season on May 18.
Today's game was played on Friday, instead of Thursday. On Thursday, May 4, it was Memorial Day in the Netherlands. Today, May 5, it was Liberation Day, which is a national holiday.
(May 5)

Amsterdam opened the score with two runs in the top of the second inning off of starter Jan Evertse when a costly error was made. Kenny Berkenbosch led off with a walk, but was forced out on a grounder by Danny Rombley. Hereafter, Linoy Croes hit the ball into rightfield for a single, which was followed by an error. Rombley moved to third base on the single, but both he and Croes were able to score on the error to put the 'visitors' ahead, 2-0.

Twins got a run back in the bottom of the second inning when Mick Molenaar homered with one out off of Rob Cordemans.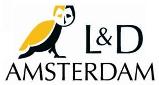 Amsterdam took more distance in the third inning by scoring two more runs. Remco Draijer led off with a walk and stole second base. With two outs and Draijer at third base, Gilmer Lampe and Kenny Berkenbosch delivered back-to-back RBI-doubles to make it a 4-1 score.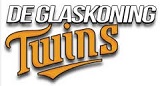 Pirates again scored two runs in the top of the fifth inning. With one out, Gilmer Lampe walked and scored on a double by Kenny Berkenbosch. A single by Danny Rombley followed and hereafter, a wild pitch enabled Berkenbosch to score. When next batter Linoy Croes walked, it loaded the bases and brought in a new pitcher. Mic van de Ven took over from Jan Evertse and got a double play-grounder that ended the inning.
Amsterdam was held scoreless in the sixth, seventh and eighth inning, but then added two more runs in the top of the ninth off of reliever Nick Peels. With one out, Gilmer Lampe walked and Patrick Bok singled. Danny Rombley followed with a sacrifice fly and after Linoy Croes walked again, Rashid Gerard doubled to lift the lead to 8-1.
After Mick Molenaar had homered in the second inning, Twins was unable to do some more scoring. The team left a runner on third base in both the third and fourth inning. In the remainder of the game, Twins didn't get into scoring position again. The Amsterdam-defense turned a double play in the seventh and ninth inning to support relievers Robin Schel and Nick Veltkamp.
De Glaskoning Twins - L&D Amsterdam Pirates 1-8
R
H
E
L&D Amsterdam Pirates
022
020
002
-
8
9
1
De Glaskoning Twins
010
000
000
-
1
6
1
pitchers Pirates
inn.
SO
BB
H
R
ER
Rob Cordemans, W (2-0)
6
4
1
3
1
1

---

Robin Schel
2
1
-
2
-
-

---

Nick Veltkamp
1
-
-
1
-
-

---

pitchers Twins
inn.
SO
BB
H
R
ER
Jan Evertse, L (0-4)
4.1
2
6
6
6
5

---

Mic van de Ven
2.2
-
2
1
-
-

---

Matthew Latta
1
1
-
-
-
-

---

Nick Peels
1
-
3
2
2
2

---

Homerun: Twins: Mick Molenaar (2)(2nd,solo,off Cordemans).
Umpires:
HP-Jan-Willem van der Paauw, 1B-Martijn Bosschaart, 3B-Efrem Silvania.
Official Scorer-Stefan Slinger.
Play-by-Play Scorer-Alex van den Berg.
Public Address Announcer-Richard de Wolff (Amsterdam Pirates).
Scoreboard Operator-Jolande Bierman (Amsterdam Pirates).
Starting Time-7:30 PM.
Time Played-2:50 hrs.
Site-Pirates Honkbalstadion, Sportpark 'Ookmeer', Amsterdam.

Game Notes:


Game played at the site of Amsterdam Pirates in Amsterdam.
Weather conditions at game time: Cloudy, 10,2° C (50,4° F); wind direction east-northeast;
wind speed 18 kmh (11,3 mph); wind force 3 Bft; humidity 76%.

Thank you for visiting this site.
Mail your suggestions and questions to stoov@wxs.nl
Copyright © 1997-2017 Marco Stoovelaar / Grand Slam * Stats & News.