(Story by Marco Stoovelaar)

Neptunus wins vs. Twins on chilly evening
Nederlands



ROTTERDAM (Neth.) - Curaçao Neptunus won 8-1 against De Glaskoning Twins on a chilly Thursday-evening (April 6) in the opening game of a 3-game exhibition series. The teams will meet again on Saturday in Oosterhout, then close the exhibition season on Sunday in Rotterdam.
Today's game was the first (and only) exhibition game scheduled to be played in the evening. When the game went underway, the temperature was just over seven degrees Celsius (44,6 Fahrenheit), but it dropped to an average of 6,3 (43,3) during the game.
Despite the cold, a complete game was played and it was played in two hours and 15 minutes. ,,Yes, it was cold, but we were able to play an complete game'', Neptunus Head Coach Ronald Jaarsma said afterwards. ,,It was a good game, with some nice defensive plays.''

Diegomar Markwell started for the reigning Dutch champion and initally faced an 1-0 deficit in the first inning. The lefthander recovered and threw six fine innings to be credited with his third exhibition-victory.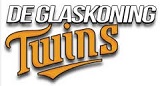 The 1-0 lead of Twins was shortlived, as Neptunus took a 2-1 lead moments later off of starter Jan Evertse. It was enlarged to 4-1 when Gianison Boekhoudt belted a 2-run homerun. From that point on, Neptunus increased its lead and never ran into problems.
Berry van Driel took over from Markwell and threw the seventh inning, then Misja Harcksen pitched the final two innings for Neptunus.
Twins-starter and rookie Jan Evertse was followed on the mound by Ibrahim Redan, Rick Snelders, Matthew Latta and Raf Cocu.
With the win, Neptunus is now close to become the 'winner' of the exhibition season. The lone team to move past Neptunus is HCAW. The Bussum-squad has four games scheduled coming weekend during the In Memoriam Charles Urbanus Sr. Tournament. However, in order to finish in first place, HCAW has to win all four, while Neptunus has to be left empty-handed in its coming two games against Twins.
The exhibition season closes next Sunday. The regular season then opens on Thursday, April 13.
For the record, tonight's umpires were Edwin Louisa (home plate) and Peter de Haan.
(April 6)
Related Articles:


Neptunus splits double-header vs. Pirates & Pioniers. (April 2)


UVV nips Twins in last at bat. (April 2)


Neptunus wins against Pioniers in attractive game. (April 1)


Twins turns deficit into win against UVV. (April 1)


Neptunus wins North Sea Cup in The Hague. (March 26)


Twins wins tournament in Belgium. (March 26)


Twins wins twice in Belgium. (March 25)


Pirates wins twice to win Loek Loevendie Tournament. (March 19)


Neptunus records comfortable win against UVV. (March 19)


Two games end in tie at Loek Loevendie Tournament. (March 18)


UVV and Neptunus play scoreless exhibition game. (March 18)


Neptunus registers huge exhibition-victory. (March 12)


Twins wins exhibition game in Belgium. (March 12)


Neptunus wins exhibition game at HCAW. (March 11)


Twins exhibition game for Sunday cancelled. (March 4)