On Saturday, Amsterdam rallied for eight runs in the first inning. Today, the team was held scoreless in the first three at bats and scored its first run in the fourth. The league-leader then staged another rally, this time scoring six runs, in the fifth en route to another comfortable win.

Amsterdam Pirates came into a position to open the score in the first inning off of starter Reynaldo Sarmiento Claro, but failed to score. Remco Draijer led off with a walk and Nick Urbanus singled with one out. The two runners were awarded the next base when a balk was called with two outs, but then were left behind.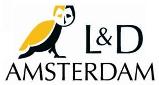 Sarmiento retired Amsterdam in order in the next two innings, but then gave up a run in the fourth. The Amsterdam-squad got the bases loaded with no outs, but scored only once. Nick Urbanus led off with a double, then Gilmer Lampe and Kenny Berkenbosch both walked. Herafter, Danny Rombley also walked to bring in a run. Twins first baseman Dennis De Quint then made an unassisted double play on a line drive by Linoy Croes and a flyout ended the inning.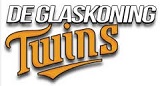 In the top of the fifth inning, Amsterdam rallied for six runs to take a commanding lead. While the Twins-defense committed three errors, only one run was unearned. Max Clarijs led off with a double and Remco Draijer singled, which led to a pitching change. Mic van de Ven took over for Reynaldo Sarmiento with runners at the corners. Draijer then stole second base and when a throwing error followed, Clarijs cored. Hereafter, Zerzinho Croes walked and with one out, Gilmer Lampe increased the lead to 5-0 when he hit a 3-run homerun. Next batter Kenny Berkenbosch walked, stole second base and scored on a double by Danny Rombley. The double was followed by two errors, enabling Rombley also to score and make it a 7-0 score.
Amsterdam-starter Kyle Ward threw six solid innings. In the first inning, he gave up a lead-off single to Melvin Perdue, but he was eliminated in a double play. The lefthander retired the side in the second and third inning and walked a batter in the fourth. Twins got into scoring position for the first time in the fifth at bat. Nick Peels and Mick Molenaar then began with singles and advanced on a passed ball. Third baseman Jesse Aussems then made an unassisted double play on a line drive by Denzel Bryson and flyout ended the bat.
Trailing 7-0, Twins scored its lone run in the bottom of the seventh. Gino Jonis led off with a walk and Nick Peels singled. Jonis moved to third base on a flyout and scored on a sacrifice fly by Denzel Bryson. With two outs, Daan Hendrix took over the pitching and got an inning-ending groundout.
After Twins left a runner behind on third base in the eighth, Pirates added two more runs in the top of the ninth to make it a 9-1 score. With one out, Gilmer Lampe walked and scored on a double by Patrick Bok, who then scored on a 2-out single by Linoy Croes.