(Story by Marco Stoovelaar)

Neptunus wins 'exhibition title'
Nederlands



OOSTERHOUT (Neth.) - Curaçao Neptunus won 12-7 on Saturday (April 8) against De Glaskoning Twins in the second of three games played between the two teams. They will close the series on Sunday in Rotterdam, starting at 2 PM.
With the victory, Neptunus has 'won' the exhibition season. The lone team that had a chance to finish in first place was HCAW. In order to do so, HCAW had to win all four scheduled games this weekend during the In Memoriam Charles Urbanus Sr. Tournament, while Neptunus had to end up losing today and tomorrow against Twins. HCAW won its first two games today, but as Neptunus also won, it will finish in first place.

Initially, like on Thursday-evening, Neptunus faced an early (and brief) 1-0 deficit after three innings. Neptunus then scored four runs off of starter Brendan Schoemaker and took more distance moments later by adding two more runs.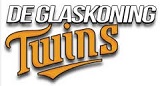 Kevin Kelly started for Neptunus and gave up two runs. He left in the fifth inning with the bases loaded and two outs. Mike van den Berg took over and saw the inning end with a flyout.
With Neptunus leading 8-3, Twins rallied for four runs in the sixth to make it an one-run difference. However, Neptunus took more distance in the following innings. One of these runs were scored on a homerun by Rien Vernooij, while Greg Muller delivered a 2-out, baseclearing, 3-run double.
Misja Harcksen took over for Van den Berg and threw two innings. Berry van Driel then closed the game by pitching the final inning of the long game, that lasted more than three hours. As closer Loek van Mil is currently sidelined with an injury, Van Driel will be used in this position.
All Neptunus-players collected at least two hits, except for Jochem Koedijk, who had one basehit.
Today's umpires were Edwin Louisa and Jos van Eijsden.
(April 8)
Related Articles:


Neptunus wins vs. Twins on chilly evening. (April 6)


Neptunus splits double-header vs. Pirates & Pioniers. (April 2)


UVV nips Twins in last at bat. (April 2)


Neptunus wins against Pioniers in attractive game. (April 1)


Twins turns deficit into win against UVV. (April 1)


Neptunus wins North Sea Cup in The Hague. (March 26)


Twins wins tournament in Belgium. (March 26)


Twins wins twice in Belgium. (March 25)


Pirates wins twice to win Loek Loevendie Tournament. (March 19)


Neptunus records comfortable win against UVV. (March 19)


Two games end in tie at Loek Loevendie Tournament. (March 18)


UVV and Neptunus play scoreless exhibition game. (March 18)


Neptunus registers huge exhibition-victory. (March 12)


Twins wins exhibition game in Belgium. (March 12)


Neptunus wins exhibition game at HCAW. (March 11)


Twins exhibition game for Sunday cancelled. (March 4)