In its final exhibition game, Neptunus scored only four runs in the first six innngs, then rallied for eight more runs in the seventh at bat.

Neptunus got on base quickly in the first inning when Shaldimar Daantji and Benjamin Dille led off with singles, but a strikeout and double play followed.

The first run was scored in the second at bat off of starter Reynaldo Sarmiento Claro. Rien Vernooij reached on an infield-hit, stole second base and scored on an one-out double by Greg Muller, who collected three basehits today.

Two runs were added in the fourth. With one out, Dwayne Kemp doubled and scored on a single by Gianison Boekhoudt. The latter moved on a single by Rien Vernooij (who also had three hits) and scored on a double by Daniel Fernandes.
In the fifth, Neptunus increased the lead to 4-0 when Ruar Verkerk led off with a double and scored on an one-out single by Jochem Koedijk.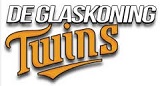 Elton Koeiman started for Neptunus and the veteran righthander did great. In the first five innings, Koeiman faced only one batter above the minimal total. He gave up a lead-off single to Melvin Perdue in the first inning, but he was caught stealing. Koeiman then retired eight batters in a row, before giving up another single to Perdue in the fourth inning. This time, the American stranded on second base. Koeiman retired the side for the third time in the fifth, then walked lead-off hitter Bart Janssen in the sixth. He became the lone runner of Twins to reach third base off of Koeiman.
In the top of the seventh inning, Twins scored its first run off of new pitcher Mike van der Berg on a force play-grounder by Menno Lenting.
In the bottom of the seventh, Neptunus brought the score out of reach by rallying for eight runs. The bases got loaded when Vernooij led off with a single, Fernandes walked and Muller singled. Ruar Verkerk followed with a sacrifice fly, then the bases were re-loaded when Urving Kemp walked. When next batter Jochem Koedijk also walked, it led to another run and a pitching change. With two outs, Benjamin Dille delivered a 2-run single. Christian Diaz then loaded the bases again when he also singled and hereafter, it was Dwayne Kemp, who hit a 2-run single. An error on a grounde rby Gianison Boekhoudt led to two more runs and lifted the lead to 12-1.
Twins scored its second and final run in the top of the eighth off of Misja Harcksen. Bart Janssen led off with a walk and scored when next batter Nick Peels doubled.