Pirates took an early lead in the top of the first inning, scoring two runs off of starter Mike Groen. Lead-off hitter Remco Draijer walked and stole second base with one out. He moved to third base when ball-four on Nick Urbanus ended in a wild pitch. Hereafter, Urbanus stole second base and the bases got loaded when Gilmer Lampe received the third walk thrown by Groen in this at bat. Kenny Berkenbosch then followed with a 2-run single.

Veteran Rob Cordemans started for Amsterdam Pirates. With this, the 42-year old righthander began his 24th season in the Dutch big league. Cordemans struckout the first two batters he faced, then gave up a single to Kevin Nieveld, but a grounder ended the first at bat for DSS.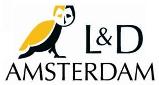 Amsterdam added three more runs in the second inning. With one out, Jesse Aussems and Remco Draijer both singled. The latter was then forced out on a grounder by Zerzinho Croes, but hereafter, Nick Urbanus (2-run) and Gilmer Lampe (one-run) followed with back-to-back runscoring doubles to lift the lead 5-0.
In the bottom of the third, DSS tried to score its first run. With two outs, Odion Gouverneur doubled. He then was waved home when Thomas Bos singled, but was eliminated at the plate on a strong throw by rightfielder Danny Rombley.
With a 4-run rally in the top of the fourth inning, Pirates increased its lead to 9-0. With one out and two runners on base, Nick Urbanus and Gilmer Lampe batted in runs with a single. Kenny Berkenbosch followed with a sacrifice fly and a runscoring double by Linoy Croes made it a 9-0 score, which also led to a pitching change.

In the bottom of the fourth inning, DSS scored its first run of the season. Contributing to this run were two players, whose fathers had a long career in the Dutch big league. Kevin Nieveld led off with a single and scored on an one-out triple by Tino van Erk. They are the sons of outfielder/first baseman René Nieveld and first baseman Peter van Erk, who respectively played for several seasons for ADO and Amsterdam Pirates. Van Erk stranded on third base, as Rob Cordemans retired the next two batters.
The tenth Amsterdam-run was scored in the top of the fifth when Jesse Aussems (fielder's choice) scored on a wild pitch with two outs.
Rob Cordemans didn't return to the mound in the bottom of the fifth inning and therefore missed being credited with the win, as a starting pitcher needs five complete innings to be eligible for the win. Last year, the righthander was sidelined for almost the entire season with an injury and so, he was throwing on a pitch-count tonight at the start of the new season. In four innings, Cordemans had thrown 62 pitches and had done his job in four innings, striking out four batters. Lefthander Robin Schel took over, got the bases loaded with two outs and gave up a run. Schel was greeted with singles by Sven van de Sanden and Mitchel Dautzenberg, but retired the next two batters. A walk for Kevin Nieveld loaded the bases and a following walk for Omar Williams accounted for the second DSS-run. The Haarlem-squad left three runners behind when a foul-out ended the at bat.
In the remainder of the game, Amsterdam added only one more run. That was scored in the ninth inning when Danny Rombley was hit by a pitch by reliever Tim Halderman and scored on a 2-out double by Remco Draijer.
In its final four at bats, DSS was able to score two more runs.
In the seventh, Omar Williams singled in a run with two outs off of Robin Schel. After Daan Hendrix pitched a scoreless eighth inning, Nick Veltkamp made his debut in a Pirate-uniform and threw the ninth inning, striking out two batters. He gave up a lead-off single to Odion Gouverneur, who scored the fourth run for DSS on an one-out double by Kevin Nieveld. After a strikeout, a flyout ended the game on what was a chilly evening, as temperatures dropped during the game to six degrees Celsius (42,8 Fahrenheit).