Today's game took three hours and 19 minutes to complete, making it the fourth game of the six played between Amsterdam Pirates and Neptunus that lasted three hours or longer. In the first 3-game series, the second game lasted three hours and 43 minutes, the third game took three hours and four minutes. In this series, Saturday's 10-inning game lasted three hours and 21 minutes. Last Thursday, Amsterdam needed only two hours and 19 minutes to win 12-0 in seven innings. The first game between the two teams this season on April 20 lasted two hours and 45 minutes.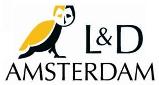 Amsterdam Pirates got into scoring position for the first time in the top of the second inning. Danny Rombley doubled down the leftfield-line, then advanced on a flyout. Hereafter, Patrick Bok and Rashid Gerard both walked to load the bases. The inning ended with a double play. Jesse Aussems flied out to centerfield, which would have resulted in only one out. However, Bok had left his base, probably thinking there were two outs, and was doubled up on second base to end the inning.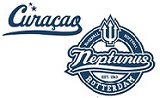 After being retired in order in the third, Amsterdam opened the score with three runs off of starter Kevin Kelly in the fourth at bat. With one out, Danny Rombley and Linoy Croes both singled to put runners on first and third base. Rombley then scored on a grounder by Patrick Bok. After Croes had advanced on a passed ball, two runs were scored on back-to-back doubles by Rashid Gerard and Jesse Aussems to make it a 3-0 score. Gerard's hit down the leftfield-line appeared to be playable for third baseman Dwayne Kemp, but he might have throught that the ball went foul. Aussems missed the first two games of the series, as well as Tuesday's practice session, as he was a member of the coaching-staff of the Netherlands Juveniles Team, which participated in the European Championship in Vleuten. The event closed on Saturday with the Orange-squad finishing in fifth place.
Amsterdam-starter Robin Schel retired the side in the first inning. The lefthander gave up a lead-off single to Dwayne Kemp in the second, but he was caught stealing moments later after a pick-off.
But after leaving a runner behind in the third, Neptunus also scored three runs (with two outs) in its fourth at bat to come alongside. Schel walked lead-off hitter Benjamin Dille, but then got two flyouts. The Belgian player then moved to third base on a double by Gianison Boekhoudt and scored when an outfield-error followed. Boekhoudt advanced to third base on another error in this situation and scored on a single by Gregory Muller. Schel then walked Daniel Fernandes and gave up a runscoring single to Jochem Koedijk that made it a 3-3 tie.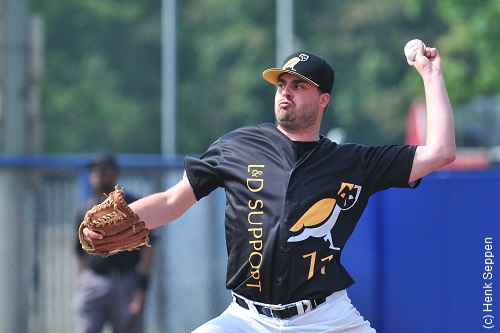 ...Winning pitcher Robin Schel...
(© Photo: Henk Seppen)

Amsterdam immediately re-took the lead in the top of the fifth inning. Zerzinho Croes led off with a walk and scored on a following double by Nick Urbanus. He moved to third base on a bunt-single by Gilmer Lampe and scored on a sacrifice fly by Danny Rombley to make it a 5-3 score. Amsterdam again would be held scoreless in the remainder of the game, but this time, the five runs were enough, as the team hold onto the lead.

In the sixth, Amsterdam got runners at the corners. With two outs, Remco Draijer singled, stole second base and moved on a single by Zerzinho Croes. Hereafter, Loek van Mil took over the Neptunian pitching and got a force play-grounder that ended the at bat.

Van Mil retired the side in the seventh and eighth inning. The righthander then gave up an one-out single in the ninth inning to Zerzinho Croes, who stole second base, but was left behind.

After scoring the three runs in the bottom of the fourth inning, Neptunus reached base once in the next two at bats. In the fifth, Benjamin Dille reached on a bunt-single with two outs, but stranded on first base. Robin Schel then retired the side in the sixth.

In the seventh, trailing 5-3, Neptunus got into scoring position again. Schel gave up a lead-off single to Jochem Koedijk and was then relieved by Daan Hendrix. He picked off Koedijk on first base, then gave up singles to Shaldimar Daantji and Stijn van der Meer. After a flyout, Hendrix closed with a strikeout.

In the eighth, Hendrix gave up a lead-off single to Dwayne Kemp, but then was supported with a double play.

In the ninth, Neptunus narrowed the deficit to 5-4, but this time was unable to turn the game its way, as the Amsterdam-bullpen this time saved the lead, but the suspense came back. Hendrix again gave up a lead-off single, hit by Daniel Fernandes, who moved into scoring position on a wild pitch. With two outs, Fernandes scored on a double by Stijn van der Meer. Hendrix then walked Benjamin Dille and another come-from-behind appeared to be in the making. With two outs and runners on first and second base, Dennis Burgersdijk, who threw some solid innings on Saturday, took over from Hendrix. Burgersdijk faced Christian Diaz, who 24 hours earlier batted in almost the same situation. He then hit a 2-run homerun (off of Hendrix) that tied the score and forced extra innings. A homerun now would have given Neptunus the win. However, today, Burgersdijk got a game-ending force play-grounder from Diaz that earned him a save, his first of the season.