Tonight was a match-up between pitching veterans Rob Cordemans (Pirates) and Diegomar Markwell (Neptunus). Cordemans threw five innings, Markwell 5 2/3 and respectively gave up four and three basehits. The difference was that Cordemans struckout six batters and walked none, while Markwell struckout only one batter and walked six. The lefthander had some problems with finding the strikezone, as he also uncorked two costly wild pitches.

In the top of the first inning, Cordemans gave up a 2-out single to Christian Diaz, but he was picked off first base moments later by the righthander. In the second inning, he gave up an one-out double to Daniel Fernandes, but closed with two strikeouts.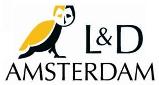 Markwell retired the side in the first inning, but then gave up a lead-off homerun to powerhitter Kalian Sams in the second at bat.
After Cordemans had retired the side in the third, Amsterdam added another run in the bottom half of this inning. With one out, Max Clarijs reached on a bunt-single, advanced to third base on two consecutvie wild pitches. Hereafter, Remco Draijer walked and Clarijs scored the next run on a sacrifice fly by Zerzinho Croes.

Neptunus left another runner in scoring position in the fourth and fifth inning. In the fourth, with two outs, Dwayne Kemp singled and moved to second base on a wild pitch. In the fifth, with one out, Ruar Verkerk doubled. However, with Kemp on second base in the fourth, Cordemans ended the at bat with another strikeout. And with Verkerk on second base in the fifth, the veteran struckout the next two batters.
Amsterdam Pirates took more distance in the sixth inning by scoring three runs on only one basehit. With two outs, Diegomar Markwell walked Kalian Sams, who then moved when the lefthander made a throwing error duirng a pick-off attempt. The bases got loaded when Markwell also walked Gilmer Lampe and Kenny Berkenbosch. Danny Rombley followed with a 2-run single, then another run was added when Rashid Gerard reached on an error to make it a 5-0 score.
Neptunus scored its lone run in the seventh inning off of Robin Schel, who had taken over from Cordemans in the sixth. With two outs, the lefthander gave up a single to Ruar Verkerk, who then moved on a wild pitch and scored on a single by Greg Muller, who made his big league-debut. The American advanced on a passed ball, but then was left behind.
In the eighth, Neptunus added two basehits, but the Amsterdam-defense turned a double play and a runner was left behind on second base.
In the bottom of the eighth inning, Neptunian third baseman Ruar Verkerk was hit on his head by a line drive from Kalian Sams. Verkerk briefly remained lying down on the ground, was able to leave the field by himself, but was replaced by rookie Den Seelbach, who made his debut. Moments later, Sams was forced out on a grounder by Gilmer Lampe, who would be left behind on third base.
In the top of the ninth, Daan Hendrix closed the game for Amsterdam. He retired the side and ended the game with a strikeout.