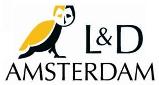 Amsterdam Pirates decided the game with an early 7-run rally on four hits in the top of the first inning off of starter Reynaldo Sarmiento Claro. The righthander walked lead-off hitter Remco Draijer, then gave a runscoring triple to Zerzinho Croes, followed by an RBI-double from Nick Urbanus. Moments later, Urbanus was awarded third base on a balk. This was Sarmiento's seventh balk of the season to set a new big league-record. With Urbanus on third base, Gilmer Lampe walked, then the next run was scored on a sacrifice fly by Kenny Berkenbosch. After Danny Rombley also flied out, Lampe stole second base and Linoy Croes walked. Hereafter, Rashid Gerard added a runscoring single and Jesse Aussems followed with a 3-run homerun that lifted the lead to 7-0.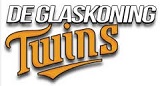 Sarmiento retired the side in the second inning, but gave up another run in the third. Kenny Berkenbosch then led off with a single and scored on a following double by Danny Rombley. The latter moved on a grounder, then Rashid Gerard walked, but this time, Sarmiento closed the at bat with two strikeouts.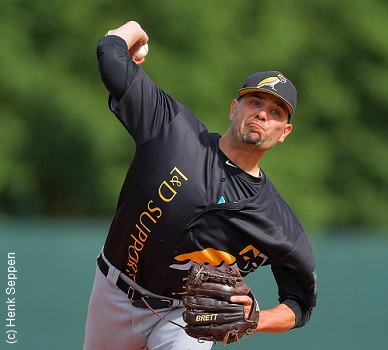 ...Rob Cordemans...
...seventh victory...
(© Photo: Henk Seppen)

Amsterdam scored its next run in the fourth. Zerzinho Croes then led off with a double, moved when Nick Urbanus flied out and scored on a grounder by Gilmer Lampe.

Leading 9-0, Amsterdam reached the 10-run difference (and more) in the top of the fifth inning, scoring three more runs, which were all unearned. In the fifth, Thijs Steenwijk became the new pitcher for Twins. He gave up a lead-off single to Danny Rombley, who reached third base when a hit by next batter Linoy Croes was missed in the outfield. With runners on second and third base and one out, Rombley scored on a sacrifice fly by Jesse Aussems, who batted in four runs today. Croes moved to third base and then scored the next run on a passed ball. With the bases empty, they became loaded quickly, as Steenwijk walked Remco Draijer, Norbert Jongerius and Nick Urbanus. A pitching change followed, as Jan Evertse took over, but he began with a walk for Gilmer Lampe, which resulted in the next run and made it a 12-0 score. Three runners were left behind when a flyout ended the at bat.

In the bottom of the fifth, Twins scored its lone run in the game when Gino Jonis led off with a homerun. Amsterdam-starter Rob Cordemans followed with a strikeout, then walked Tair Vrutaal. Hereafter, the righthander struckout Bram Grooten and Nick Peels, who will be his teammates in the upcoming World Port Tournament in the Netherlands National Team.

Amsterdam got its final runner in scoring position in the top of the seventh off of new pitcher Matthew Latta. Remco Draijer then led off with a walk and Norbert Jongerius singled, but a flyout and double play ended the inning.

In the bottom of the seventh, Daan Hendrix pitched for Amsterdam and retired the side to end the game.