Both teams were retired in order in the first inning by starting pitchers Robin Schel (Amsterdam Pirates) and Brendan Schoemaker (Twins).

Both teams scored in the second at bat, but it was Twins that then took the lead and hold onto it in the remainder of the game.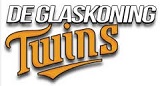 In the top of the second inning, Twins scored twice. Melvin Perdue led off with a single, stole second base and scored the first run on a single by Gino Jonis. The latter then moved on a grounder by Bram Grooten and reached third base on a 2-out single by Bob van der Meer. Jonis scored on a squeeze/bunt-single by Nick Peels to make it a 2-0 score. The bunt was followed by a throwing error, which put the runners on second and third base, but they were then left behind.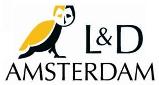 In the bottom of the second, Amsterdam got one run back. Gilmer Lampe led off with a single and Danny Rombley walked. With one out, the two executed a double-steal, then Lampe scored on a sacrifice fly by Jesse Aussems, but Rombley was left behind.
Twins was retired in order in the third inning, but took some distance in the top of the fourth by again scoring two runs. Gino Jonis and Bram Grooten led off with singles and moved on a sacrifice bunt by Christopher Ge. The two scored when Bob van der Meer followed with a double to make it a 4-1 score in favor of Twins. Hereafter, Van der Meer moved on a grounder, then Twins got the bases loaded with two outs when Jamie Verheyleweghen was hit by a pitch and Menno Lenting walked. The three stranded as a grounder ended the at bat.
In the remainder of the game, Twins didn't get into scoring position anymore off of relievers Daan Hendrix and Nick Veltkamp. The team got three baserunners, but they stranded on first base. However, the four runs were enough.
In the bottom of the fourth, Amsterdam cut the deficit in half. With one out, Gilmer Lampe walked, moved to third base on a single by Danny Rombley and scored when the latter was forced out on a grounder by Patrick Bok to make it a 4-2 score.
Amsterdam also got into scoring position in the next at bats, but managed to add only one more run.
In the fifth, the home team left runners on first and third base. Max Clarijs led off with a bunt-single, then moved to third base with two outs when an error was made on a force play-grounder by Zerzinho Croes.
In the sixth, with two outs, Patrick Bok and Jesse Aussems singled for Amsterdam, but were left behind on first and second base. In the seventh, Norbert Jongerius led off with a single and Zerzinho Croes reached on an error with one out, but they also stranded on first and third base.
In the eighth, Amsterdam scored its third run in the game. Danny Rombley led off with an infield-hit and Patrick Bok followed with a single to put runners at the corners. Rombley then scored on a sacrifice fly by Linoy Croes. Hereafter, pinch-hitter Kenny Berkenbosch also singled, which led to a pitching change. Jan Evertse took over from Brendan Schoemaker and saw the two runners advance on a comeback-grounder. They then were left behind on second and third base when a flyout ended the at bat.
In the bottom of the ninth, Matthew Latta closed for Twins. The Belgian righthander retired the side to end the game and earn his first save of the season.