In the first game, Curaçao was held scoreless in the first six innings. Tonight, the team scored its six runs in the first four at bats.

Curaçao opened the score in the first inning off of starter Elton Koeiman. Lead-off hitter Raywendly Van Gurp doubled, moved when Shurendell Mujica reached on an error and scored when Ardley Jansen grounded into a double play.

After a scoreless second inning, Curaçao rallied for three runs off of Koeiman in the third. The 44-year old righthander gave up three hits in this bat. With one out, Raywendly Van Gurp singled and Shurendell Mujica was hit by a pitch. Van Gurp then scored when Ardley Jansen reached on an error, which led to runners on second and third base. Johnny Gregorius then followed with a runscoring single. With runners on first and third base, Koeiman did a pick-off at first base. At that moment, Jansen tried to score, but was eliminated at the plate, while Gregorius moved to second base in this situation. Moments later, Gregorius scored the next run on a single by Denzel Richardson to make it a 4-0 score.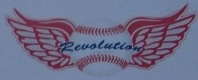 Curaçao lifted the lead to 6-0 by scoring two more runs in the fourth at bat. Reyhan Fecunda led off with a double, which led to a pitching change. Oscar Meuris took over from Koeiman and began with a strikeout, but then gave up a runscoring single to Dennis Gustina. With two outs, the next run was scored when Shurendell Mujica doubled.
In its next four innings, Curaçao left four runners behind in scoring position.
In the sixth, off of new pitcher Glenn Wassink, Curaçao got the bases loaded. With one out, Dennis Gustina reached on an error. With two outs, the bases got loaded when Wassink hit Shurendell Mujica and Sorick Liberia with a pitch. But the inning ended with a flyout.
Curaçao also used five pitchers in the game, who all were limited to a specific total of innings. Jhan Rifaela started and was supported with a double play in the first inning. In the second at bat, he walked lead-off hitter Vince Rooi, but he was caught stealing. With two outs, Mervin Gario and Quintin De Cuba singled, but a force out ended the inning.
In the third inning, Marverich Lourens took over the pitching from Rifaela, who became the winning pitcher. As pitchers are limited to less inning or throw on pitch-counts in exhibition games, a starter doesn't need to throw the required five innings to become the winning pitcher. When a starter leaves with a lead, he will be the winner, whatever total of innings he pitched.
With one out in the third, Lourens walked Roelie Henrique and with two outs, he walked Gilmer Lampe, but they were left behind.
The Revolution Team got its next runners in scoring position in the fifth and then also scored its lone run off of new pitcher Sidney Antonia. Zerzinho Croes led off with a single, then Roelie Henrique walked. Christian Diaz followed with a runscoring single, but the next three batters were then retired in order.
The Revolution Team was retired in order in the sixth and seventh inning. Curaçao then got one more at bat in the eighth.