(Story by Marco Stoovelaar; Photos by Henk Seppen)

Second game Amsterdam Pirates vs. Hoofddorp Pioniers rains out
Nederlands



AMSTERDAM (Neth.) - On Friday-evening (June 1), the second game of the 3-game series between L&D Amsterdam Pirates and Hoofddorp Pioniers in Amsterdam rained out. The opener on Thursday-evening was cancelled in the early afternoon after the field in Hoofddorp had become unplayable due to a heavy rainshower.
Thursday's game was re-scheduled for Tuesday, June 19. Tonight's game now has been re-scheduled for Monday, June 18.
On Friday-afternoon, the weather was very acceptable with a good temperature and appeared to be favorable for the game. However, temperatures dropped in the late afternoon and it started raining around 6 PM, some one-and-a-half-hour before the scheduled start of the game.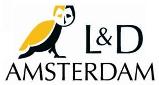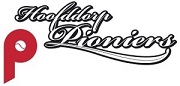 After it had started raining heavier, the umpiring crew announced that the game would not start at its scheduled time of 7:30 PM. When the rain appeared to get lesser, it was then decided to start the game at 8:15 PM, but only when it would be dry. Shortly thereafter, the rain picked up again and at 8 PM, the umpires cancelled the game.
Tonight, Kevin Heijstek was to be the starting pitcher for Amsterdam Pirates. He was initially scheduled to start on Thursday. Tonight's announced starter Rob Cordemans was to pitch in relief tonight. Cordemans needs only seven strikeouts to tie the All-Time StrikeOut-record and eight to break it.
As was confirmed the day before, Lars Huijer, Thursday's announced starter for Pioniers, was to be the starter tonight.
With two cancellations, it means only one game has been left over of this series, which will be played on Saturday. The starting pitchers have not been named yet. Lars Huijer might remain the starter for Pioniers. With that, Alexander Valdez, who was the original starter for tonight, but was moved to Saturday, might throw in relief.
Kevin Heijstek and Rob Cordemans will not pitch on Saturday, due to the planned rotation for the upcoming European Champions Cup-tournament, which opens on Wednesday in Rotterdam. With that, lefthander Kyle Ward almost surely will be the starter, as originally scheduled.
(June 1)
Scores
Complete Schedule Regular Season