Hoofddorp Pioniers got into scoring position for the first time in the second inning off of starting pitcher Jurjen van Zijl. He was not originally announced as starting pitcher. Initially, lefthander Colin van Laar was named, but he threw the last five innings in relief today.

In the second inning, Jelle Kroft led off with a single and rookie Thom Hoogkamer singled with one out, but a double play ended the at bat.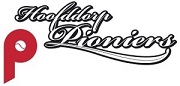 Pioniers opened the score with two runs with two outs in the third inning, but also left three runners behind. With one out, Duco Nuijten reached on an infield-hit and with two outs, Joey de Koning singled. That was followed by an outfield-error, which enabled Nuijten to score, while De Koning ended up on third base. Hereafter, Mervin Gario walked. With runners at the corners, Gario attempted a delayed steal. However, he appeared to come into a rundown and should have been eliminated, but an error followed. Because of this, Gario returned to first base, but in the meantime, De Koning scored. The bases got loaded when Jelle Kroft singled and Glenn Bakker was hit by a pitch, but the three runners were left behind.
In the top of the fourth, Pioniers got runners on second and third base with two outs, but they also stranded.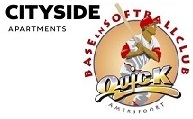 Pioniers-starter Alexander Valdez got runners into scoring position in the first two innings. In the first at bat, with one out, he walked Jelle Blaauw, who stole second base with two outs, but was left behind. In the second, Jules Cremer doubled with one out, but also stranded.
After leaving a runner on first base in the third inning and trailing 2-0, Quick Amerfoort got one run back in the bottom of the fourth inning. With one out, Tijmen Takke drove the ball into rightfield for a homerun to cut deficit in half. However, this would be the lone run in this game for Quick.
For Takke, this was his first homerun at the big league-level. Takke, who made his big league-debut in 2016, played the previous two seasons for UVV.
Pioniers took some more distance in the top of the fifth inning, adding two more runs. Lead-off hitter Mervin Gario was hit by a pitch and next hitter Jelle Kroft singled. A pitching change followed, as Colin van Laar took over from Jurjen van Zijl. The lefthander began with a strikeout, but then gave up a runscoring single to Thom Hoogkamer. The bases got loaded when Damian Melis also singled. Hereafter, Kroft was forced out at the plate on a grounder by Leandro Anasagasti, but the next run was added when Van Laar walked Duco Nuijten. Three runners were left behind when a foul-out ended the at bat, but Pioniers now led 4-1.
Pioniers got close to its next run in the sixth inning. Lead-off hitter Joey de Koning reached on an error and Mervin Gario singled. A double-steal attempt ended in De Koning being caught stealing on third base. With two outs, Gario moved to third base on a balk, but he stranded there, as a strikeout closed the at bat.
The Hoofddorp-squad was able to add two more runs in the seventh. Thom Hoogkamer and Damian Melis led off with a walk. With one out, Hoogkamer stole third base and scored on an infield-hit by Duco Nuijten. On this basehit, Melis moved to second base, but reached third base on a following throwing error. He then scored on a grounder by Mark Smit to make it a 6-1 score.
Quick Amersfoort got some scoring opportunities in its final four at bats, but was unable to add more runs.
In the bottom of the sixth, Bryan Engelhardt and Tijmen Takke both singled with one out, but two force play-grounders followed.
In the seventh, off of new pitcher Ryan Oduber, Quick again got two baserunners. With one out, Jordy Burger reached on a bunt-single and Wesley Bernardus singled, but they were left behind.
In the bottom of the ninth, Angelo Wicklert pitched for Pioniers. He gave up an one-out double to Jordy Burger, who stole third base moments later. Wicklert followed with a strikeout, then a grounder ended the inning and the game. In this inning, Rowan van Hoek got his first plate appearance for Quick after having being sidelined with an injury.