The game remained scoreless for three innings, but Amsterdam Pirates then rallied for four runs in the fourth. That proved to enough, as Storks remained scoreless, while the home-team added three more runs.

In the first three at bats, Pirates was held scoreless by righthander Jurrian Koks and left one runner in scoring position. The team was retired in order in the first (two strikeouts) and third inning. In the second at bat, Koks struckout the first two hitters, then gave up a double to Rodney Daal. He stranded on second base, as Koks closed with another strikeout.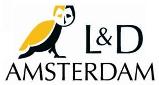 But in the bottom of the fourth, Amsterdam rallied for four runs off of Koks, who is a former Pirate. Koks pitched for the Amsterdam-squad in 2011-2014. After completion of the 2014 season, he transfered to Storks, with whom he the played in the second highest league in the next three seasons.
In the fourth inning, Zerzinho Croes led off with an infield-hit and moved on a single by Nick Urbanus. He scored when Kenny Berkenbosch followed with a double and two more runs were added when Linoy Croes delivered a triple. While going after the triple, Storks centerfielder Runai Coran sustained a shoulder-injury and left the game. Koks struckout the next hitter, but then saw Amsterdam score another run on a sacrifice fly by Victor Draijer to make it a 4-0 score.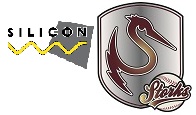 Amsterdam-starter Kyle Ward threw five strong innings. In the top of the first inning, the lefthander gave up a lead-off infield-hit to Quinlan de Windt, who moved into scoring position via a sacrifice bunt by Jurriaan Dijk. De Windt stranded on second base, as Ward retired the next two hitters. Not only that, Ward retired ten hitters in a row. With two outs in the fourth, he gave up a single to Kendrick Delima, but closed with a strikeout.
Ward retired the side again in the fifth, then was relieved by Nick Veltkamp in the fifth inning. The lefthander got two runners in scoring position, due to some defensive mishaps. With one out, Veltkamp struckout Quinlan de Windt, but he reached on a passed ball. An error then followed on a force play-grounder by Jurriaan Dijk, which could have been the third out. But instead, Storks had two baserunners with one out. The two runners moved on a sacrifice bunt by Tijani Dunlop, but they stranded on second and third base.
In the bottom of the sixth, Amsterdam added a run. Nick Urbanus led off with a single, got into scoring position when Kenny Berkenbosch was hit by a pitch and scored on a following single by Linoy Croes.
In the top of the seventh, Maickel Rietel became the new pitcher for Amsterdam. He also got a baserunner due to an error. Lead-off hitter Aldi Guzman reached when his fly was missed in the outfield, but moments later, he was caught stealing.
Amsterdam increased the lead to 7-0 by adding two more runs in the seventh. Niels van Weert led off with a walk and Remco Draijer singled. Next, Zerzinho Croes grounded into a double play, but that also brought Van Weert to third base. Nick Urbanus and Kenny Berkenbosch then followed with back-to-back, runscoring doubles to make it a 7-0 score.
Storks was unable to get into scoring position again in the final two at bats off of reliever Maickel Rietel and closer Jim Ploeger. With that, the shutout remained intact and Amsterdam recorded its eleventh win in a row.