Quick Amersfoort opened the score with three unearned runs in the top of the second inning off of starter Luuk ter Beek. The righthander gave up a lead-off single to Tijmen Takke. An attempt for a sacrifice bunt by Jules Cremer followed, but that appeared to end in a force play on second base. However, an error was made and Quick had two baserunners. Next, Takke was forced out on third base on a grounder by Remian Denis. Another grounder followed, meaning Pioniers already could have had three outs. Instead, there were two outs and runners on second and third base. Moments later, Ter Beek walked Jordy Burger, which ended in a wild pitch enabling Cremer to score. With runners at the corners, a double-steal led to the next run. Burger scored the third run when Wesley Bernardus followed with a single.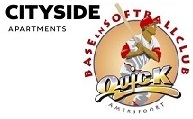 Quick rallied for four more runs in the third inning, which included three unearned runs. First, Luuk ter Beek gave up three consecutive singles. Rachid Engelhardt led off with a single, stole second base and advanced to third base on a single by his brother Bryan Engelhardt. Hereafter, Tijmen Takke drove the ball into rightfield for what appeared to become an easy double. However, Takke had to stop at first base as Bryan Engelhardt had slowed down near second base. He continued running and slid into third base, with Takke advancing on the throw. Engelhardt already had been bothered by an injury, but while sliding into third base, he strained a groin-muscle. Despite that, he stayed in the game, but would leave in the next inning. With one out, the bases got loaded when Remian Denis walked. Next hitter Luigino Rosaria then hit the ball up in the air where it ended up near the infield/outfield-border. As it was not an easy ball to catch, no infield-fly was called. With two outs, the inning appeared to end with a force play-grounder by Jordy Burger, but an error was made, which led to a run and kept the bases loaded. The next run was scored on a wild pitch, then Wesley Bernardus added a runscoring single that lifted the lead to 7-0. Burger also tried to score, but he was eliminated at the plate on a nice throw from leftfielder Thom Hoogkamer.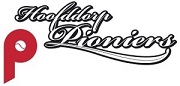 In the top of the fourth, Andrew Wanapa took over the pitching for Pioniers. He gave up two runs, one of them unearned. The lefthander got the bases loaded quickly. First, he gave up singles to Jelle Blaauw and Rachid Engelhardt. Hereafter, an error followed on a force play-grounder by Rowan van Hoek, who pinch-hit for Bryan Engelhardt. With the bases loaded, two runs were scored on a single by Tijmen Takke. That made it a 9-0 score, meaning Quick Amersfoort needed only one more run to reach a mercy-rule run-difference.
Jos de Jong started for Quick Amersfoort and had a fine start. The righthander retired the first eight batters he faced, three of them with a strikeout. With two outs in the third inning, Hoofddorp got its first baserunner when Duco Nuijten reached on an error.
Pioniers got two baserunners in the bottom of the fourth inning. With one out, Mervin Gario reached on a bad-hop infield-hit, then Jelle Kroft reached on an error. But they stranded on first and third base.
Trailing 9-0, Pioniers got one run back in the fifth at bat. Damian Melis led off with a double and scored on a following single by Tyler Boersma. The bases got loaded when De Jong also gave up single to Duco Nuijten and Mark Smit. Another non-infield fly pop-up followed, then the inning ended when Mervin Gario grounded into an 1-2-3 double play.
Quick reached the 10-run difference by scoring twice in the top of the sixth. Kai Berkel led off with a single and Tijmen Takke walked, which led to the next pitching change. Gilian van Lith took over from Wanapa and got two quick outs. He then got the bases loaded by walking Luigino Rosaria. Quick then scored two more unearned runs when a fly by Jordy Burger was missed in the outfield.
In the seventh inning, Quick added another run off of new pitcher Daniel Vos. The rookie gave up a lead-off single to Jelle Blaauw. With one out, he walked Kai Berkel, then gave up a runscoring single to Tijmen Takke, who reached base for the fifth time. This was Takke's fourth basehit in the game. With that, he became the second best hitter in the league. Takke hits .439, trailing only HCAW's Roelie Henrique, who leads with a .455 batting average. Vos got the bases loaded when he hit Jules Cremer with a pitch, but was supported with an inning-ending double play moments later.
Now leading 12-1, Quick Amersfoort needed three outs to end the game via the mercy-rule. The team even could give up one run. However, Pioniers rallied for four runs to avoid a mercy-rule loss. Aaron Isenia started the inning in relief of starter Jos de Jong, but got four baserunners. He gave up a lead-off single to Tyler Boersma, then walked Duco Nuijten. An error on a grounder by Mark Smit loaded the bases. Two runs were then scored when Leandro Anasagasti followed with a single. That brought in new pitcher Jasper Popken, who began with a strikeout. He then gave up a runscoring double to Jelle Kroft and a runscoring grounder to Howard Winklaar that made it a 12-5 score.
And so, the game continued and needed some 40 additional minutes to complete!
Quick was unable to add more runs in the final two at bats. The team stranded three runners in the eighth, then was retired in order in the ninth.
Pioniers scored one more run in the bottom of the eighth, which again was unearned. Damian Melis reached second base on a throwing error, advanced on a wild pitch, then scored on a 2-out single by Leandro Anasagasti. The team left two runners behind in the ninth, which again had started with an error.
And that ended a game, which saw some sloppy defensive plays.