Hoofddorp Pioniers got a chance to open the score right away in the top of the first inning off of starter Nick Winkel. Joey de Koning led off with an infield-hit and with one out, he moved to third base on a wild pitch and a passed ball. Next, Ibo Redan walked and stole second base, but the two were left behind.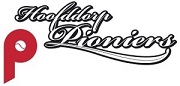 In the next at bat, Pioniers scored twice. Angelo Wicklert led off with an infield-hit. He stole second base, advanced to third on a wild pitch, then scored on an one-out single by Tyler Boersma. Hereafter, Duco Nuijten singled and when that was followed by an error, Pioniers got runners at the corners. Nuijten was then forced out on a grounder by Joey de Koning, but Boersma scored on this hit.
In the next four innings, Pioniers was silenced and reached base only once off of Nick Winkel. After having retired eleven consecutive hitters, the righthander gave up an one-out single to Jelle Kroft, but he stranded on first base.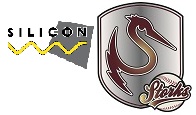 In the seventh inning, Pioniers got into scoring position again. Leando Anasagasti led off with a single, but was forced out on a grounder by Tyler Boersma. Duco Nuijten followed with a single, but the next two hitters were retired.
Pioniers then struck with an 8-run rally on six hits in the top of the eighth inning off of three pitchers. José Moreno started the inning in relief of Nick Winkel, who had pitched seven fine innings. With one out, he got the bases loaded when Jelle Kroft singled and Glenn Bakker and Angelo Wicklert both walked. Another walk followed for Leandro Anasagasti, which led to a run and Tyler Boersma followed with a 2-run single. Hereafter, Ricky Voorn took over the pitching, but he walked Duco Nuijten, which re-loaded the bases. Voorn followed with a strikeout, but two runs were then scored on two consecutive wild pitches. The scoring wasn't over yet, as Mervin Gario added a runscoring single, then Ibo Redan delivered a 2-run homerun off of Voorn that lifted the lead to 10-0. Redan and Voorn were teammates when the two played for ADO Lakers in 2012, both as pitcher. First baseman Kendrick Delima then took over the pitching, but the inning continued, as he gave up singles to Jelle Kroft (his second in this inning) and Glenn Bakker. But they were left behind when a flyout ended the long and productive at bat.
Storks got into scoring position only twice off of Lars Huijer. The righthander went the distance, gave up only three basehits and struckout ten hitters.
After having retired the side in the first two innings, Huijer gave up a lead-off single to Nick Nefs in the third. He moved on a sacrifice bunt by Quinlan de Windt. With two outs, Huijer walked Sergio Schoop, but a flyout ended the at bat for the home team.
In the fourth inning, Kendrick Delima led off for Storks with a single. He was forced out on a grounder by Joost van den Bergh, who later stole second base, but Huijer then closed with two strikeouts.
In the remainder of the game, Storks got only one more baserunner.