DSS opened the score early tonight off of starting pitcher Pastor Enrique Martínez Chavez. The righthander got two quick outs, but then gave up a single to Tino van Erk, which was followed by a homerun from Denzel Richardson.

The lead was shortlived, as Twins came alongside in its first at bat off of starter Sander Helmendach. He walked lead-off hitter Brian Biezen, who then stole second base, advanced on a grounder and scored on a wild pitch. Hereafter, Sam Kennelly doubled and the Australian scored the tying run with two outs on a single by Shurman Marlin. Next hitter Bram Grooten walked, but Helmendach closed with a strikeout.

DSS re-took the lead immediately in the second inning. Kevin Nieveld then led off with a single, stole second base, moved on a grounder and scored on a 2-out single by Mitchel Dautzenberg.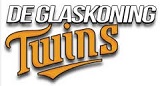 Again, Twins answered with a run of its own and even took a 4-3 lead in the home half of the second inning. Dave Janssen was hit by a pitch and Bob van der Meer walked. The two executed a double-steal, the respectively scored on consecutive singles by Ruar Verkerk and Sam Kennelly A double play ended the inning, but now it was Twins that was leading.
However, this lead also didn't last long. This time, it was DSS that came alongside in the top of the third inning. With two outs, Denzel Richardson reached on an infield-hit. A grounder by next hitter Omar Williams ended in a throwing error that enabled Richardson to score. Williams ended up on second base, but was left behind.

Twins also scored again in its third at bat to take a 5-4 lead. Sander Helmendach walked lead-off hitter Shurman Marlin, then was relieved by Robyn Clara, who walked Bram Grooten. The two moved on a sacrifice bunt by Christopher Ge. Moments later, Marlin scored on a single by Dave Janssen. With runners on first and third base, a grounder by Bob van der Meer led to the elimimation of Grooten at the plate and a strikeout ended the inning.
After a scoreless fourth inning, DSS took the lead for the third time in the top of the fifth inning, scoring two runs. Odion Gouverneur led off with a double and was awarded third base on a balk, then scored when next hitter Tommy van de Sanden also doubled. The latter advanced to third base on a single by Tino van Erk. Van de Sanden scored the go-ahead run when Van Erk was forced out on a grounder by Denzel Richardson. A double play later ended the at bat, but now DSS led, 6-5.
Again, the lead was brief, as Twins tied the score in the bottom of the fifth. Bram Grooten led off with an infield-hit, moved on a bunt-single by Christopher Ge and later scored on a sacrifice fly by Bob van der Meer to make it a 6-6 score.
In the top of the sixth inning, Jan Evertse took over the pitching for Twins and retired the side in both the sixth and seventh inning. He became the winning picher, as Twins took the lead in the bottom of the sixth and this time, it held onto it.
In the sixth, Brian Biezen led off with a triple and score on a following single by Ruar Verkerk to put Twins ahead, 7-6. After a double play, Twins got the bases loaded when Dennis De Quint was hit by a pitch, Shurman Marlin singled and Bram Grooten walked. But three runners were left behind.
Twins took some more distance in the seventh inning by adding two insurance runs, which were both unearned, off of new pitcher Tim Halderman. Dave Janssen led off with a single and Bob van der Meer reached when an error was made on his sacrifice bunt, which led to runners on second and third base. A grounder and flyout followed, which would have end the inning when the error wasn't made. With two outs, the bases got loaded when Sam Kennelly walked. Two runs were scored when Dennis De Quint and Shurman Marlin delivered runscoring singles to make it a 9-6 score. With the bases loaded another pitching change followed. Kevin Nieveld took over and closed the at bat with a strikeout, meaning three runners were left behind.
DSS was able to score another run in the top of the eighth. With two outs, rookie Barry Beugeling walked, moved on a wild pitch and scored on a single by Kevin Nieveld. Hereafter, Thijs Steenwijk took over the pitching for Twins. He walked pinch-hitter Sander Paap, but a foul-out ended the at bat.
DSS got one more runner in the top of the ninth when Tommy van de Sanden walked with two outs, but Steenwijk closed the game with a strikeout.