Hoofddorp Pioniers opened with two productive at bats, which led to an early 5-0 lead. The team was held scoreless thereafter, but its pitching also held Storks scoreless. The opponent only scored twice in the ninth inning.

In the bottom of the first inning, Pioniers scored two runs off of starter Martin Kram. With one out, the home team got the bases loaded when Mervin Gario singled, Ibo Redan walked and Brian Raap also singled. Raap played in his first game of the season for Pioniers and singled in his first bat. In the 2016 season, Raap was the third best hitter of the team with a .314 batting average. Last year, he was bothered with an injury.

With the bases loaded, a force play-grounder by Jelle Kroft led to the elimination of Raap at second base. As everyone moved, Gario scored, but when a throwing error followed trying to complete a double play at first base, Redan also was able to score.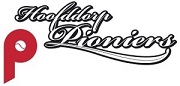 Pioniers added three more unearned runs in the bottom of the second inning. With one out, Tyler Boersma and Duco Nuijten both singled. With two outs, the bases got loaded when Mervin Gario also singled. Hereafter, Ibo Redan hit the ball into leftfield for an apparent inning-ending flyout. However, the ball was missed and as the runners were underway, all three were able to score and lift the lead to 5-0. Redan ended up on second base, where he was left behind.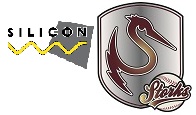 In the following innings, Pioniers got only one more baserunner in scoring position. After leading a runner on first base in the third at bat, Pioniers got a runner on third base in the fourth. In that at bat, Duco Nuijten led off with a single, then stole second base with one out and moved when a throwing error followed. He stranded on third base, as Martin Kram struckout the next two hitters.
In the next two innings, Kram was supported with a double play. José Moreno threw the eighth inning for Storks and retired the side (two strikeouts).
Alexander Valdez started for Pioniers and threw eight strong innings with fine support from his defense. The Venezuelan righthander struckout eight hitters and gave up only three basehits. In the first and third inning, the Pioniers-defense turned a double play.
Storks got into scoring position for the first time in the top of the fourth inning. Gino Gil led off with a single, but was forced out on a grounder by Imco Rudolph. Moments later, Rudolph was awarded second base on a balk. With two outs, Kendrick Delima walked, but Valdez closed with a strikeout.
Valdez retired the side in the fifth, sixth and seventh inning. He then got the second runner of Storks in scoring position in the eighth. After having retired ten consecutive hitters, Valdez gave up a lead-off single to Aldi Guzman in the eighth. He moved to second base on a grounder by Jurriaan Dijk and reached third on a grounder by Tijani Dunlop, but Valdez closed with another strikeout.
In the top of the ninth, with a 5-0 lead, Ryan Oduber took over the pitching for Pioniers. The lefthander gave up two runs, which were both unearned as two errors were made. With one out, Imco Rudolph reached on an error, then Sem Petit singled. The two advanced on a grounder by Kendrick Delima, then both scored when a grounder by Philipp Brandl ended in another error. But hereafter, the game ended with a flyout.