Amsterdam Pirates started scoring early tonight and already led 8-0 after four innings. The team scored its first run in the top of the first inning off of starter Luuk ter Beek, which was unearned. With one out, Nick Urbanus reached on a bunt-single, then Kenny Berkenbosch followed with a double. With two outs, Ter Beek struckout Rashid Gerard, but he reached on passed ball and that enabled Urbanus to score the first run.

Hoofddorp Pioniers got a chance to do something back in its first at bat off of lefthander Robin Schel. Mark Smit led off with a single and Joey de Koning walked, but Schel followed with a strikeout. After the two runners had executed a double-steal, Schel struckout another batter. With runners on second and third base, a line drive by Glenn Bakker was caught by short stop Nick Urbanus.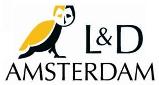 In the top of the second inning, Amsterdam enlarged its lead by adding three runs. Again, two runs were unearned due to a costly error. With one out, Victor Draijer walked and Zerzinho Croes singled. An error on a force play-grounder by Remco Draijer then loaded the bases and Nick Urbanus followed with a 2-run single. A sacrifice fly by Kenny Berkenbosch lifted the lead to 4-0.
Two more Amsterdam-runs were scored in the third at bat. Rashid Gerard led off with a single and was awarded second base on a balk. Rodney Daal then walked, but was forced out on a grounder by Max Clarijs. With runners at the corners, Victor Draijer delivered a double down the leftfield-field, enabling both to score to make it a 6-0 score.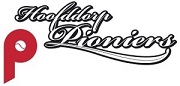 Amsterdam kept on adding runs, as two more were scored in the fourth. Nick Urbanus led off with a single and scored on a following double by Kenny Berkenbosch, who then scored himself on an one-out grounder by Rashid Gerard.
Luuk ter Beek retired the side in the fifth inning and was relieved in the sixth by rookie Nick Loos, who made his big league-debut. He got runners on second and third base with two outs, but closed with a strikeout, his second in this at bat.
Loos added another strikeout in the seventh, but then ran into problems in the eighth. In this at bat, Amsterdam added four more runs to reach a mercy-rule run-difference. In the eighth, Remco Draijer led off with a double and moved on passed ball. Moments later, Nick Urbanus walked. The two runners advanced on a wild pitch, meaning Draijer scored a run. Another walk followed, this time for Kenny Berkenbosch, which also led to a pitching change. Lefthander Gilian van Lith took over. He began with a strikeout, but then got runners on second and third base due to a wild pitch. The bases got loaded when he hit Rashid Gerard with a pitch. Hereafter, runs were scored when Rodney Daal walked and Max Clarijs singled. With the bases still loaded, Van Lith struckout a batter, but gave Pirates another run with a wild pitch. He closed with is third strikeout in this at bat, but Amsterdam now led 12-0.
After leaving two runners behind in scoring position in the first inning, Pioniers was retired in order by Robin Schel in the second. Pioniers then got into scoring position again in the third. Duco Nuijten led off with a single, but Schel followed with two strikeouts. Nuijten moved to third base on a single by Mervin Gario, but the two runners were left behind.
In the remainder of the game, Pioniers got only one more runner in scoring position, which was done in the bottom of the eighth.
In the sixth inning, lefthander Nick Veltkamp took over the pitching from Schel, who struckout eight hitters and gave up only five hits in five innings. Veltkamp retired the side in the sixth and got a runner on first base in the seventh. In these two at bats, Veltkamp struckout four hitters.
With one out in the eighth, Joey de Koning singled for Pioniers. He moved to second base when Leandro Anasagasti walked with two outs, but a foul-out then ended the game.