(Story by Marco Stoovelaar)

Opener Hoofddorp Pioniers vs. Amsterdam Pirates cancelled
Nederlands



HOOFDDORP (Neth.) - There were several raising eyebrows and question marks when it was announced around 1 PM on Thursday-afternoon (May 31) that the opener of the 3-game series between Hoofddorp Pioniers and L&D Amsterdam Pirates had been cancelled.
However, it was reported (and confirmed) that there was a heavy rain-shower (with thunder) in the Hoofddorp-area in the preceeding hours. While the weather cleared and it was dry (and sunny) in the afternoon, as well as in the evening, it simply was not possible to get the field playable in time.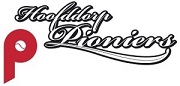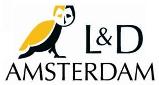 During the day, there were some rumors that the game might be re-scheduled for Saturday as part of a double-header. However, as of now, the game has been re-scheduled for Tuesday, June 19. A double-header almost surely will be no option for Amsterdam Pirates, as it participates in the upcoming European Champions Cup-tournament next week in Rotterdam.
After the game had been cancelled, Pioniers adjusted its pitching rotation for the series. Righthander Lars Huijer, who was to be the starter on Thursday-evening, now will start on Friday. Righthander Alexander Valdez has been moved to Saturday's game.
As of now, the starting rotation for Amsterdam Pirates has not been decided. That means that righthander Rob Cordemans might remain the starter on Friday-evening and lefthander Kyle Ward takes the mound on Saturday. Another option is that Thursday's starter Kevin Heijstek moved to Friday-evening with Cordemans pitching in relief. Cordemans needs only seven strikeouts to tie the All-Time StrikeOut-record and eight to break it.
But of course, the final word for the starting assignments is for the Head Coaches of both teams.
(May 31)
Scores
Complete Schedule Regular Season