Today's initially was a close game for four innings. The first three at bats remained scoreless, then Quick Amersfoort opened the score with two runs in the fourth inning. From that moment on, the home-team took more distance and led 6-0 after six innings.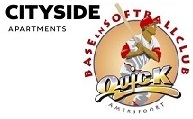 After a pitching-change, Quick rallied for some five more runs in the seventh at bat. To be able to have another chance to do some hitting in the eighth inning, a pitcher of Quick threw the eighth for the German opponent. Lefthander Taylor Clemensia took the mound and his teammates were able to add some more runs to increase the lead to 15-0.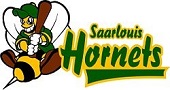 Colin van Laar started on the mound for Quick Amersfoort and threw four fine innings. The lefthander was then relieved by his twin-brother Brian van Laar, who added three more scoreless innings. Newcomer Jan Willem Geerts then pitched for Quick in the top of the eighth inning.
In one of the first innings, Quick appeared to open the score when Joran Berkhout drove the ball into the outfield. It looked to become a triple, but Berkhout was eliminated at third base. Later in the game, Berkhout hit a double, as did Dakota van der Heyde, while Sam van der Ploeg hit a triple.
There also were some good defensive plays on the side of Quick Amersfoort, including two nice catches by centerfielder Jordy Burger. Third baseman Rowan van Hoek made a great play on a line drive down the line and was able to retire the batter.