Hoofddorp Pioniers struck early in today's game. In the top of the first inning, Pioniers scored three runs off of starter Nick Winkel, who pitched 1 1/3 inning as closer in the opener on Thursday-evening. The righthander got the bases loaded quickly. He gave up a lead-off single to Mark Smit, who then moved on a wild pitch. A walk for Raul Jacobs and a bunt-single for Nolan Beugeling loaded the bases. The first run was scored on a grounder by Jelle Kroft and the other two runners scored when Joey Eeman followed with a single. After Eeman had stolen second base, he moved to third base on a single by Jorrit Penseel, but a double play then ended the inning.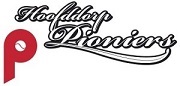 Storks also reached base immediately in its first at bat off of starter Lars Broersen. He gave up a lead-off single to Giovanny Perez, but he was forced out on a grounder by Luuk Visser. With two outs, Kris Morris walked, but the home-team left the two runners behind.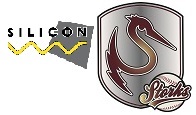 Pioniers left a runner behind on second base in the second and third inning, then added two runs in the fourth at bat. With one out, the bases got loaded when Duco Nuijten was hit by a pitch, Joey de Koning singled and Mark Smit walked. That led to a pitching change. Gijs Timmer took over, but he gave up a runscoring infield-hit to Raul Jacobs. Next, a balk was called, which led to the next run. With Jacobs on second and Smit on third base, the latter tried to score on a grounder towards short by Nolan Beugeling, but was eliminated. A grounder then ended the at bat.
Pioniers was retired in order in the fifth and sixth inning, then added another run in the seventh. Raul Jacobs led off with a single and later scored on a sacrifice fly by Mervin Gario.
Storks left a runner behind on second base in the third and fifth inning. In the sixth, the team got another runner on second base when Luuk Visser doubled with one out. But he was eliminated at third base trying to advance on a grounder to short by pinch-hitter Eduardo Guerra.
In the eighth inning, Storks scored its lone run off of reliever Daniel Vos. He walked lead-off hitter Giovanny Perez, who moved on a wild pitch and a grounder, then scored on a sacrifice fly by Luuk Visser.
Pioniers took more distance in the top of the ninth. Lead-off hitter Joey de Koning struckout, but reached on a passed ball. He moved on a grounder and scored on a single by Raul Jacobs, who later scored on a wild pitch. Jacobs was 3-for-4, scored three runs and batted in two.
Nathan Diaby closed the game for Pioniers in the bottom of the ninth. He gave up a lead-off single to Stephon Mohamed, but he was eliminated when the Pioniers-defense turned its third double play in the game. Diaby then closed with a strikeout.