Olympic Games 2020 awarded to Tokyo
Nederlands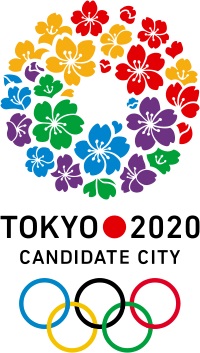 BUENOS AIRES (Argentina) - The Olympic Games for 2020 has been awarded to Tokyo, the capital of Japan. The announcement was made on Saturday, September 7 by IOC-President Jacques Rogge in Buenos Aires, the capital of Argentina, where the 125th IOC Session is currently taking place.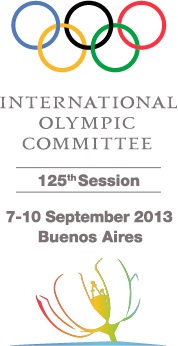 Sunday will be an important day for Baseball and Softball, as IOC-members will vote for the possible inclusion of an additional sport on the Olympic Programme for the 2020 and 2024 Olympic Games. Baseball/Softball, Wresting and Squash were named to the shortlist earlier this year.
The three global federations of these sports will have a presentation in the afternoon on Sunday following an earlier vote on the 25 core sports for 2020. After the three presentations, the IOC-members will vote for a possible additional sport in 2020 and 2024. A press briefing is then scheduled and expected around 11:30 PM Dutch time.
On Saturday, Tokyo was awarded the organization of the 2020 Olympic Games. Istanbul (Turkey) and Madrid (Spain) were also candidate to host the event.
Tokyo also hosted the Olympic Games in 1964. It will mark the fourth time that the Olympic Games will be held in Asia. After the Tokyo Games in 1964, South Korea's capital Seoul hosted the event in 1988, then China's capital Beijing was the Olympic city in 2008.
For Madrid, it was the third time in a row that it was a candidate city. The Spanish capital also bid for hosting the event in 2012 and 2016. Istanbul was a candidate city for the Games of 2000 and 2008.
Madrid was eliminated today in the first round, which was won by Tokyo. Madrid and Istanbul shared second place, making an additional voting necessary. This was won by Istanbul, which then opposed Tokyo in the final round.
The 2016 Olympic Games will be held in Rio de Janeiro (Brazil) from August 5-21. The 28th Olympic Games were awarded to Rio de Janeiro on October 2, 2009 in Copenhagen (Denmark).
Next year, from February 7-23, the 22nd Olympic Winter Games will take place in Sochi (Russia) to be followed by the 2018 Winter Games in PyeongChang (South Korea).
Next Tuesday, the successor of Jacques Rogge will be elected to become the new President of the International Olympic Committee.
(September 7)