Grand Slam
Softball Men Recaps
CupWinners Cup
August 21, 2006
Compiled and Copyright © 1997-2006 by Marco Stoovelaar


DeMo EHS opens CupWinners Cup with big shutout
Nederlands | Box Score | Schedule, Standings & Scores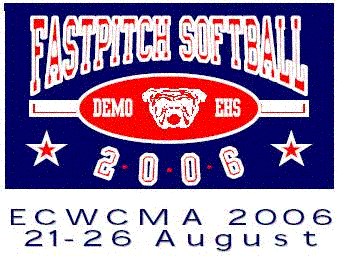 HAARLEM (Neth.) - Organisor DeMo EHS opened the fifth edition of the European CupWinners Cup on Monday with a big 13-0 shutout-win vs. Chicaboo's Stabroek from Belgium.
Earlier in the day, Odense Giants (Denmark) defeated Raiders Eysines (France), 6-1, and Spectrum Praha (Czech Republic) won big vs. Carrousel (Russia), 20-1.
Despite some threatening thunder clouds in the distance, it remained dry all day on the first day of competition in the CupWinners Cup tournament in Haarlem. It even was very acceptable weather to play.
Organisor DeMo EHS showed some offensive power with ten basehits, including two homeruns. Highlight of the evening was a grand slam homerun by Darren Davies in the fifth inning.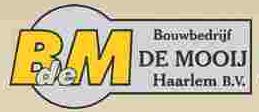 Initially, it appeared that DeMo EHS was to open the score already in the first inning when Belgian pitcher Joseph Van Genechten walked Dave Hazel and Michel Groenhart, who ended up in scoring position with one out. But then Martin Svoboda lined out and Pim Winkel flied out.
But in the second inning, EHS did score and rallied for four runs. Anthony Beaumont led off with a bunt-single and Jeffry Visser walked. After the two moved on a wild pitch, a grounder by Maurice Meijer enabled Beaumont to score the first run. An error on a grounder by Erik Zomerdijk made it 2-0. Next, Zomerdijk was forced out on a grounder by Dave Hazel, but this speedy runner was able to score all the way from first base on a double by Darren Davies, who later scored himself on another wild pitch.
After a scoreless third inning, DeMo EHS added two runs in the fourth inning. With two outs and Darren Davies (hit by pitch) on first base, Michel Groenhart hit a 2-run homerun.
The game was put out of reach for the Belgian team when EHS rallied for seven runs in the fifth at bat. Pinch-hitter Etiënne Meijer led off with a double, moved on a wild pitch and scored on a single by Anthony Beaumont. The bases were then loaded when Jeffry Visser also singled and Maurice Meijer was hit by a pitch. An error on a force play-grounder by Erik Zomerdijk resulted in two more runs, after which the bases were re-loaded again when Dave Hazel reached on an infield-hit. Next, Darren Davies followed with a towering grand slam homerun to increase the lead to 13-0.
EHS-pitcher Martin Svoboda gave up only two basehits to Kerim Bettio (first inning) and Dennis Van Der Velden (second inning), who were the only Belgians to reach base. In the fifth inning, Svoboda ended the game with a strikeout on Dirk Pissierssens, who is a former player of the Belgian national baseball-team and played for Feyenoord in the Dutch baseball big league in the early 80s.
The tournament started with a 6-1 win for Odense Giants vs. Raiders Eysines, which took a 1-0 lead in the first inning. Winning pitcher Jackie Christoffersen struckout ten batters and gave up only one basehit.
Spectrum Praha won big 20-1 vs. Carrousel on only nine basehits, including three homeruns, hit by Jirí Pospíšil, Pavel Moravec and David Kramár. The last was a grand slam. Three Russian pitchers issued 17 walks.
(August 21)
---
Thank you for visiting this site. See you soon!
Mail suggestions and questions to stoov@wxs.nl

Last Update: August 21, 2006
Copyright © 1997-2006 Marco Stoovelaar.