Grand Slam
Softball Men Recaps
CupWinners Cup
August 22, 2006
Compiled and Copyright © 1997-2006 by Marco Stoovelaar






DeMo EHS wins two more on CupWinners Cup
Nederlands | Schedule, Standings & Scores
Box Score Praha vs. Chicaboo's | Box Score DeMo EHS vs. Raiders | Box Score Odense vs. Chicaboo's | Box Score EHS vs. Carrousel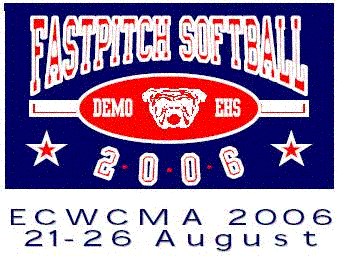 HAARLEM (Neth.) - DeMo EHS on Tuesday also won their next two games on the CupWinner Cup Tournament. They started the second day of competition with a big 19-0 shutout vs. Raiders Eysines (France), then beat Carrousel (Russia) 8-1 in the evening.
The most surprising team on the second day was Chicaboo's Stabroek (Belgium), which also won twice. They opened with an 8-5 victory vs. Spectrum Praha (Czech Republic), then won 14-4 vs. Odense Giants from Denmark. Hero of the day for the Belgians was short stop Kerim Bettio, who hit three homeruns in the two games.
DeMo EHS had no problems scoring runs against the French team, as two pitchers issued a probable record of 19 walks, including 17 by the starter. And EHS received these walks in only three at bats!
In the opening inning, starting pitcher Nicolas Chartier walked the first five batters he faced and threw a basesloaded wild pitch, then gave up an RBI-single to Jeffry Visser. After Anthony Beaumont grounded out, Chartier added four more walks, resulting in an 8-run inning.
After a scoreless (!) second inning, EHS rallied for eleven (!) runs in the third to lift the lead to 19-0. In this at bat, Chartier walked seven more batters, and also gave up RBI-singles to Michel Groenhart (one-run) and Pim Winkel (2-run) and a 3-run homerun to Maurice Meijer. Dave Hazel then reached on an infield-hit, followed by three more walks. Chartier was then finally relieved by Olivier Quintard, who added two more batters, before the inning ended.
Veteran EHS-pitcher Glen Moreland struckout four batters and gave up only three hits. Only one French batter reached second base.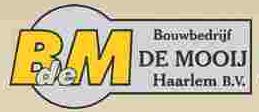 In the nightgame, EHS trailed 1-0 after the first Russian at bat. Starting pitcher Erik Zomerdijk walked Ivan Chebotanev with one out, then gave up an 2-out triple to Andrey Shchipilo.
The lead, however, didn't last long, as EHS reacted with four runs in their first at bat. Dave Hazel led off with a walk, then scored on an one-out homerun by Michel Groenhart, his second of the tournament. Martin Svoboda and EtiŽnne Meijer followed with singles, then both scored on a double by Jeffry Visser.
In the second inning another run was added on a groundout by Maurice Meijer.
After leaving two runners in scoring position in the third inning, the next run was scored in the fourth when Dave Hazel led off with a triple and scored on a single by Maurice Meijer.
In the fifth, DeMo EHS scored twice. With one out, Alphons Illis singled and Erik Zomerdijk reached on an error. Singles by Dave Hazel and Michel Groenhart then enabled the two runners to score and lifted the lead to 8-1, ending the game with a 7-run lead (mercy rule).
(August 22)
---
Thank you for visiting this site. See you soon!
Mail suggestions and questions to stoov@wxs.nl

Last Update: August 22, 2006
Copyright © 1997-2006 Marco Stoovelaar.