Grand Slam
Softball Men Recaps
CupWinners Cup
August 23, 2006
Compiled and Copyright © 1997-2006 by Marco Stoovelaar






DeMo EHS first to reach Play-Offs CupWinners Cup
Nederlands | Schedule, Standings & Scores
Box Score Raiders vs. Praha | Box Score Carrousel vs. Odense | Box Score Chicaboo's vs. Raiders | Box Score Praha vs. DeMo EHS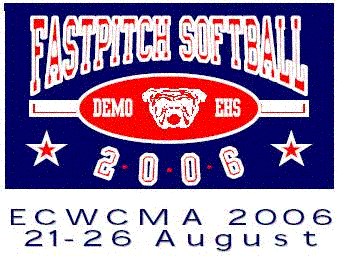 HAARLEM (Neth.) - DeMo EHS on Wednesday-morning became the first team to qualify for the Play-Offs on the CupWinners Cup Tournament. The team became unreachable for the fifth and sixth teams in the ranking after Spectrum Praha won 9-1 vs. Raiders Eysines and Carrousel was beaten by an area code score of 0-26 by Odense Giants. In this last game, pitcher Jesper Panduro, who arrived earlier in the morning, threw a 4-inning No-Hitter with 11 strikeouts, batted 4-for-4 with two doubles and two homeruns, scored five runs and had eleven RBI's.
In the afternoon, Chicaboo's Stabroek also clinched a spot in the final four by winning 10-3 vs. Raiders. In the evening, DeMo EHS won 13-2 vs. Praha.
EHS was off to a good start right away against the Czech team, scoring three runs in the first inning. With one out, Darren Davies singled, moved on a wild pitch and scored on a double by Michel Groenhart. After Martin Svoboda walked, Groenhart scored on a single by EtiŽnne Meijer. Svoboda was then picked off third base, but Pim Winkel followed with a double to make it 3-0.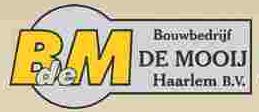 In the third inning, EHS, coached by Norman Ames and Rob de Mooij, had another big rally in this tournament, this time scoring seven runs. They had only three hits in this at bat, as the Czech defense committed three errors, resulting in all runs being unearned. After Darren Davies walked, a strikeout followed, then two errors which would have end the inning. One of the errors led to a run. A basesloaded walk for Jeffry Visser, 2-run singles by Maurice Meijer and Darren Davies and an RBI-single by Michel Groenhart (who was 3-for-4) made it 10-0.
Two runs were added in the fourth inning. EtiŽnne Meijer and Pim Winkel (who was 3-for-3) singled and scored on an error and a single by Dave Hazel.
In the home fourth, EHS gave up two runs. Pitcher Erwin Visser the fourth different pitcher used by the team in four games, gave up three basehits, which gave the Czech the two runs.
EHS got one run back in the fifth when Michel Groenhart singled and scored on a single by Pim Winkel.
(August 23)
---
Thank you for visiting this site. See you soon!
Mail suggestions and questions to stoov@wxs.nl

Last Update: August 23, 2006
Copyright © 1997-2006 Marco Stoovelaar.