Grand Slam
Softball Men Recaps
CupWinners Cup
August 24, 2006
Compiled and Copyright © 1997-2006 by Marco Stoovelaar






DeMo EHS remains unbeaten
Nederlands | Schedule, Standings & Scores
Box Score Raiders vs. Carrousel | Box Score Praha vs. Odense | Box Score Chicaboo's vs. Carrousel | Box Score DeMo EHS vs. Odense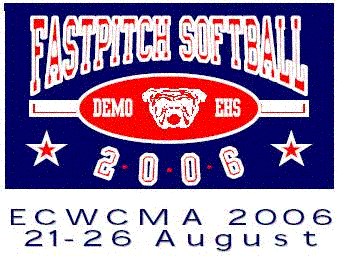 HAARLEM (Neth.) - DeMo EHS remained unbeaten in the CupWinners Cup Tournament after winning big on Thursday-evening vs. Odense Giants from Denmark. In what was expected to be a close game, EHS won very convincingly, 21-1, as the Danish team didn't use its star pitcher Jesper Panduro.
With the result, EHS won its fifth game and finished unbeaten in first place. They will now meet surprising Chicaboo's Stabroek (from Belgium), which finishes second, in the semi-final on Friday-evening. The winner of that game will go to the final on Saturday-evening.
In the other semi-final, Spectrum Praha (Czech Republic) and Odense Giants (Denmark) will meet. The loser is eliminated, the winner meets the losing team of the EHS-Chicaboo's game in the bronze medal-game on Saturday.
Earlier on Friday, Raiders Eysines (France) was leading 17-2 vs. Carrousel (Russia) and needed only three outs to end the game with a 15-run difference. But the French team then made a pitching change. The new pitcher gave up 10 runs in one inning, meaning that the game, which was played mostly in the rain, continued. Eventually, Raiders won with a 7-run difference, 19-12.
Spectrum Praha won 8-4 vs. Odense Giants and Chicaboo's Stabroek defeated Carrousel, 15-0.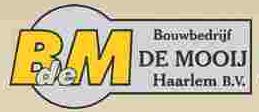 Danish pitchers Sam Woodcock and Kasper Zinck Jorgensen gave up 14 basehits and 21 runs (13 were earned), while their defense committed six errors, including four by short stop Christian Niedoborski (who made them all in one inning).
EHS opened the score with three runs in the first inning. Maurice Meijer led off with a walk, then Darren Davies singled, which was followed by an error by Jesper Panduro, who played in centerfield instead of pitching. Meijer then scored on a wild pitch and EHS doubled its lead on a sac-fly by Michel Groenhart. EtiŽnne Meijer then doubled and scored on a 2-out triple by Pim Winkel.
Four runs were added in the second inning on RBI-singles by the Meijer-brothers, and sac-flies by Davies and Martin Svoboda.
EHS-pitcher Martin Svoboda, who didn't had his best control (four wild pitches), gave up the lone Danisch run in the second inning. With one out, Bobby Kenney singled and advanced on a wild pitch, then scored on a double by Kasper Zinck Jorgensen.
EHS scored two more runs in the third inning on a double by Erik Zomerdijk and a single by Michel Groenhart.
Kasper Zinck took over the pitching for Odense in the fourth inning. That wasn't a success, as he gave up 12 runs in the next two innings. In the fourth, EHS scored four runs before the first out was registered, including two on a double by Erik Zomerdijk.
In the fifth, EHS rallied for eight runs, but only one was earned as short stop Christian Niedoborski made four errors. After lead-off hitter EtiŽnne Meijer reached on an error, Martin Svoboda hit a homerun, which was to be the lone earned run in this inning.
Erik Zomerdijk and Glen Moreland each pitched one inning for EHS, as starter Martin Svoboda threw the first three.
(August 24)
---
Thank you for visiting this site. See you soon!
Mail suggestions and questions to stoov@wxs.nl

Last Update: August 25, 2006
Copyright © 1997-2006 Marco Stoovelaar.