Grand Slam
Softball Men Recaps
CupWinners Cup
August 25, 2006
Compiled and Copyright © 1997-2006 by Marco Stoovelaar






DeMo EHS in Final!
Nederlands | Schedule, Standings & Scores
Box Score Raiders vs. Carrousel | Box Score Praha vs. Odense | Box Score DeMo EHS vs. Chicaboo's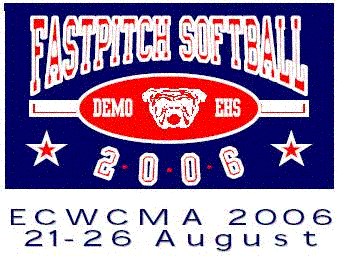 HAARLEM (Neth.) - DeMo EHS on Friday-evening became the first team to reach the Final of the CupWinners Cup-Tournament on Friday-evening after winning 12-2 vs. Chicaboo's Stabroek from Belgium.
In the previous game, Odense Giants (Denmark) eliminated Spectrum Praha (Czech Republic) by winning 5-1, meaning the Czech team finished in fourth place, while the Danish squad got a second chance of reaching the Final. They now will meet the Belgians on Saturday-afternoon in the bronze medal game.
In the first game of the day, Raiders Eysines (France) finished in fifth place by winning 22-0 vs. Carrousel. In this game, 13 French batters reached base in a row in the first inning, before the first out was registered. Raiders send 22 batters to the plate, who scored 16 runs in their opening at bat, which lasted 46 minutes. Winning pitcher Denis Hernandez threw a 3-inning No-Hitter and also hit a 3-run homerun.
The day started with a lot of heavy rain, which forced the Technical Committee to postpone the games. After the rain stopped, it remained dry the entire day.
The field crew on the Noordersportpark did an excellent job, as the first game started only three hours later than scheduled. Afterwards, the two semi-finals also could be played as scheduled, as the time between games was reduced from three hours to two-and-a-half hour.
In the first semi-final, Odense-pitcher Jesper Panduro Odense got 8 basehits, including three by Thomas Bo Spenner.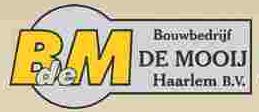 DeMo EHS initially trailed 2-0 after the opening at bat by Chicaboo's. David Van Der Vorst led off the game with a homerun off starting pitcher Erwin Visser, who then walked powerhitter Kerim Bettio (who hit three homeruns in the tournament) with one out. After Bettio advanced on a wild pitch, Visser struckout the next batter, but then a fly to leftfield by Mario Van Landeghem was missed by leftfielder Maurice Meijer, giving the Belgians a 2-0 lead.
EHS answered with three runs, as they scored three runs in all of their four at bats. In the home first, Dave Hazel, Darren Davies and Michel Groenhart were all walked by Chicaboo's starter Kerim Bettio, who threw in his first game, as regular starter Joseph Van Genechten was given the day off. Van Genechten threw every inning for his team in the preliminary round and was 4-1. With the bases loaded, Martin Svoboda singled in two runs to tie the score, then the go-ahead run was scored on a double play-grounder by EtiŽnne Meijer.
In the second inning, EHS scored three runs without a basehit. The runs were scored on a basesloaded hit by pitch, sac-fly and wild pitch.
Three runs were added in the third inning. Jeffry Visser led off with a homerun, then Maurice Meijer was hit by a pitch for the second time and scored on a single by Anthony Beaumont, who would later score on a wild pitch.
In the fourth, again three runs were scored. Lead-off hitter Pim Winkel was hit on hit foot by a pitch and replaced by pinch-runner Alphons Illis, who then scored when Jeffry Visser hit his second homerun of the evening. With one out, Anthony Beaumont also homered to make it 12-2.
Glen Moreland relieved Erwin Visser in the fourth and completed the game for EHS by striking out five batters in two innings.
(August 25)
---
Thank you for visiting this site. See you soon!
Mail suggestions and questions to stoov@wxs.nl

Last Update: August 25, 2006
Copyright © 1997-2006 Marco Stoovelaar.