Terrasvogels vs. Tex Town Tigers (game two)
In the second game, it was Terrasvogels that won with an one-run difference. Initially, Terrasvgels led 5-1 when the third inning began, but trailed 7-5 halfway the fifth inning. The team then scored a run in each of its final three at bats to win 8-7.

Terrasvogels was off to a good start off of starting pitcher Anna-Bè Bartels, scoring two runs in both the first and the second inning.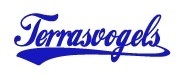 In the bottom of the first, Katharina Szalay led off with a single and scored on an one-out triple by Suka Van Gurp, who then scored the next run on a grounder by Kimberly Jones. In the second at bat, with one out, it was Sanne Korpel who singled and scored on a 2-out triple by Dervisa Mutic. Katharina Szalay followed with a runscoring single to make it a 4-0 score.
With that, Terrasvogels appeared to have a comfortable lead, but that changed from the fourth inning on.
Lizzie Clarijs was the surprise starting pitcher for Terrasvogels and retired the side in the first inning. She then was supported with a double play in the second inning. Hereafter, Jasmine Peters tripled, but Clarijs closed with a strikeout.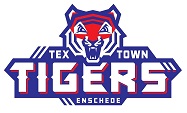 Tex Town Tigers scored its first run in the third inning. Lead-off hitter Myrthe Smid reached second base on an error, then scored on a following single by Olivia Hornstein. She later advanced to third base on another error, but was left behind.
Terrasvogels got the run back immediately in its third at bat. Suka Van Gurp and Kimberly Jones led off with singles and both advanced on a sacrifice bunt. A run was then scored on a sacrifice fly by Ella Krommendijk to make it a 5-1 score.
Tex Town Tigers erased the deficit with a 4-run rally (three unearned runs) in the top of the fourth inning to come alongside. Nadine Marinus led off with a single and Jasmine Peters reached on an error, then the bases got loaded when Aafje van Baal was hit by a pitch. A sacrifice fly by Daniëlle ten Donkelaar and a single by Myrthe Smid brought in two runs. Van Baal and Smid then got both into scoring position via a sacrifice bunt from Olivia Hornstein and scored when Lizzy Uytendaal followed with a 2-run double to make it a 5-5 score. Hereafter, Dani Bonnet took over the pitching and got an inning-ending grounder.
TTT scored two more runs with two outs in the fifth to take 7-5 lead. Laura Wissink led off with a walk, moved on a sac-bunt and reached third base with two outs when Aafje van Baal singled. TTT then broke the tie on a single by Daniëlle ten Donkelaar and got the bases loaded when Myrthe Smid walked. Olivia Hornstein then also delivered a runscoring single, but three runners stranded when Dani Bonnet struckout Lindsey Meadows.
In the bottom of the fifth inning, Terrasvogels started its comeback. Suka Van Gurp led off with her second triple in the game and scored on an one-out single by Lizzie Clarijs. Van Gurp, who was 3-for-3, became the third player this season with two triples in one game.
In the sixth, Terrasvogels tied the score again. With one out, Dervisa Mutic singled, moved on a sacrifice bunt and scored when Rhowan Stuart reached on an error.
In the top of the seventh, the Terrasvogels-defense closed with a double play, then decided the game moments later offensively. With one out, Ella Krommendijk doubled and Sanne Korpel walked. Jessica Waasdorp then delivered a runscoring walk-off single to end the game and give Terrasvogels an 8-7 victory.