(Story by Marco Stoovelaar; Photos by Stefan Vessies & Marco Stoovelaar)

Stefan Vessies new Head Coach of Terrasvogels
Nederlands



SANTPOORT-ZUID (Neth.) - Stefan Vessies is the new Head Coach of Golden League-team Terrasvogels, the club confirmed on Tuesday-evening (March 12) after the group of players was informed earlier. With that, the long search for a new Head Coach finally ends. An Assistant Coach will be named later. Edwin Pieneman, who recently became the Team Manager of Terrasvogels, will have a supporting role and will handle off-field affairs surrounding the team. Pieneman is the Head Coach of the softball-team of Hilversum Hurricanes (First Division), which will have his prime priority. But as Hilversum plays almost all of its games on Sunday, Pieneman can be with Terrasvogels on Saturday, which is the game-day in the Golden League.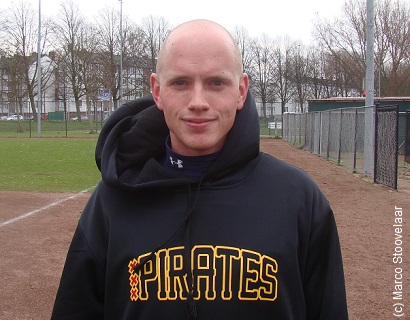 ...Stefan Vessies...
...new Head Coach of Terrasvogels...
(© Photo: Marco Stoovelaar)

At Terrasvogels, Vessies succeeds Ferenc Jongejan, who led the team in 2018 after having been the Assistant Coach the year before. Jongejan was assisted last year by Joris van Ballegooy and Robert Boersma. After last season, Jongejan initially retired, but in November, he accepted a position as Pitching Coach of the Netherlands Softball Team. When Jongejan stopped, his two assistants also withdraw.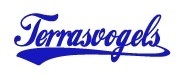 In the past months, Terrasvogels started a search for a new Head Coach and some talks followed. However, that is a difficult search as there simply are not many softball-coaches available. Reigning champion FysioExpert Olympia Haarlem has the same problem. After last season, Head Coach Stanley Doney and his Assistant Inge Duin-Consent stepped down. Doney, who led the team for four seasons, returned home to New Zealand, while his assistant retired. Bench Coach Sandra Gouverneur and Pitching Coach Henk van Zijtveld remained in the coaching-staff. They got company recently from Ingeborg Berk-Cleeren, but the team is still is looking for a new Head Coach. Olympia Haarlem again might look abroad to fill in the vacant spot.
Remarkable enough, Terrasvogels and Olympia Haarlem faced each other last season in the Holland Series to play for the championship and it were these two teams that started a long search for a new Head Coach. Both will participate in an European Cup-tournament this year. Terrasvogels is the record-holder with participations in European Cup-tournaments.
Stefan Vessies is no stranger for the Terrasvogels-team. Since January, he already served as Conditioning Coach and led the practice sessions. The team is one of the few that already is in practice for several weeks. The last one-and-a-half month, Terrasvogels practices three times a week. Currently, Terrasvogels has a small roster, but that is filled with experienced players. They all have played for several seasons in the highest division with some of them having played in the Netherlands National Team and/or Netherlands Juniors Team. The most experienced player on the roster is catcher Karin Tuk. She plays in the big league since 2004, is a player of the National Team and the all-time Homerun-leader.
In January, both Terrasvogels and Olympia Haarlem participated in the annual Indoor Cup in Schiedam, where Terrasvogels again reached the Final. During the event, the team was coached by Stefan Vessies and Edwin Pieneman. Olympia Haarlem was coached by Team Manager Lars Looijen.
Stefan Vessies is active in softball since 2015 for Amsterdam Pirates. In that season, he initially was to be the Assistant Coach of the team that played in the second highest league. However, shortly before the season, Head Coach Jan Kouwenhoven had to step down, due to working commitments, as he had to move to France. Vessies took over and led the team, being assisted by Ton van Koeverden. In 2016, the roles were reversed, as Vessies then assisted Van Koeverden as 1B Coach. The following year, Vessies again coached at first base when the team was led by Tom Groot. Last year, Vessies only assisted during practice sessions and did the conditioning, which he also does currently for the Amsterdam-based team.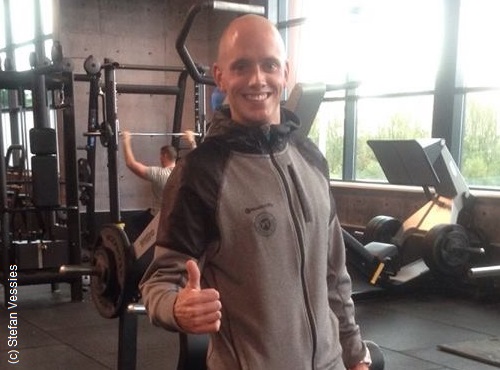 ...Stefan Vessies is ready for the season...
(© Photo courtesy of Stefan Vessies)

Before turning to coaching softball, Stefan Vessies coached baseball at Amsterdam Pirates for some five years. He first coached the juniors and cadets baseball-teams in the Top Division. Thereafter, for two years, he was the 3B Coach and led the practices of the Rookie League-team of the club.

By becoming the Head Coach of Terrasvogels, Vessies returns to the club where he started playing baseball himself. After having played in the baseball-team for some seasons, he stopped to attent a coaching course. Thereafter, he went studying at the CIOS, where he got acquainted with Brian Farley, who had been a longtime coach, including being the Manager of the Netherlands Baseball Team, whom he led to the world championship-title in 2011. With that, Vessies interests in coaching baseball or softball returned and he decided to do an internship at Terrasvogels. There, he coached some youth baseball-teams and from there, he moved to Amsterdam Pirates.

Stefan Vessies also had been an athletic coach at Athletics Club Suomi at Driehuis for three years. The past five years, he is active as a fitness-coach.

Looking ahead to coaching Terrasvogels, Vessies said: ,,Yes, I see this somewhat as a challenge. But I will remain myself, I just will do my best and see how far we can come. I have a lot of confidence in the team''.

Since its first season in 1959, Stefan Vessies becomes the 25th Head Coach of Terrasvogels, which celebrated its 60th anniversary last year. The list of coaches is headed by Teun van den Berg, who led Terrasvogels for 14 seasons in three different stints. Another longtime coach was Rob Walgien, who led the team for seven seasons and later returned for one more season.

Last Friday (March 8), Terrasvogels again was nominated for Sports Team of the Year in the Municipality of Velsen, but didn't win this time. The Award went to VZV (swimming). As Terrasvogels is one of the most successful teams in softball and annually finishes in the top, it frequently is nominated for the Award in Velsen. The last time Terrasvogels was named Sports Team of the Year was in 2013 when it won the Dutch title, as well as the European Cup Winners Cup.

(March 12)