Third exhibition game Dutch Team also rained out
Nederlands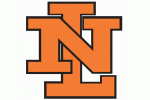 TAIPEI (Taiwan) - The third scheduled exhibition game of the Dutch National Baseball Team in Taipei, which was to be played vs. Cuba on Wednesday-afternoon, also has been canceled due to heavy rain. On Tuesday-evening, the game against Taiwan also rained out. On Monday, the Dutch were shutout 6-0 by Japan. The match-up between Taiwan and Japan for Wednesday-evening, also was canceled.

On Wednesday, it rained even more than on Tuesday. All because of the extensions of Super Typhoon Megi, which is now above the Chinese Sea, south of Taiwan towards the Chinese coast.
Because of the heavy rain, it now also becomes questionable whether the first games of the Intercontinental Cup can be played coming weekend. The event takes place in Taichung, but the forecast also predicts rain there and it might not get dry before Monday!
Next Saturday, the Dutch Team is schedule to open the Intercontinental Cup vs. Italy.
(October 20)