Neptunus-record longer!
Nederlands

AMSTERDAM (Neth.) - Records are meant to be broken, but some of them are already broken, before they even exist! As reported, DOOR Neptunus on Tuesday-evening set an single-season record with its 19th consecutive victory when it defeated Almere Magpies. This site also reported that the 'overall' record of consecutive victories was set in the 2004-2005 seasons by Mr. Cocker HCAW, which closed the 2004 season with 18 wins, then added another one to start the 2005 campaign.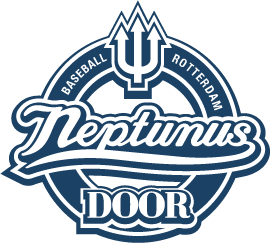 This all is correct, however, Neptunus has a much longer 'overall streak'.
Just like HCAW, Neptunus registered their then-record of 18 consecutive victories at the closing of the 1989 season. But it was overlooked that Neptunus then started the 1990 season with 14 more victories, extending their overall consecutive game winning streak to 32 games! That streak ended when Neptunus played a 5-5 tie vs. De Spartaan on May 29, but then added two more victories, to set a record of 35 consecutive games in which it remained unbeaten. The streak finally ended on June 3 when Neptunus was beaten 7-6 by Amsterdam Pirates.
The longest unbeaten streak for a single season still is 25 (including one tie), which was set in 1988 by Haarlem Nicols.
(June 24)