New logo World Port Tournament; Tickets on sale
Nederlands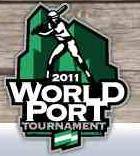 ROTTERDAM (Neth.) - The organization of the World Port Tournament unveiled a new logo for the bi-annual event. The new logo (right) replaces the old one (left), which was in use since the first edition of the tournament took place in 1985. Also today, the tickets officially went on sale for the 13th edition to be held later this year.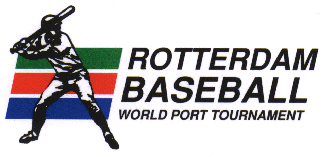 According to the organization, it was time for a new logo. In the coming days and weeks, all publications (including its website, press releases, tickets, etc.) will be donned with the new logo.
The 13th edition of the World Port Tournament will be held this year, opening on Thursday, June 23 and to be completed with the final on Sunday, July 3. Recently, it was announced that Curaçao and Chinese Taipei completed the field of participants. Earlier, the participation of Cuba and Germany already was annnounced and of course the national team of the Netherlands.
(March 15)
Go for ticket-information to the website of the World Port Tournament